Restaurant Entrepreneurship with Jason Berry
Podcast: Download (Duration: 16:21 — 22.5MB)
Welcome to Dana Delivers by Aprio podcasts, the podcast that helps restaurant owners and operators learn from industry experts about trends and opportunities. On every episode, Dana Zukofsky, the leader of Aprio's restaurant advisory team, explores a topic impacting our industry in a candid conversation. And now, let's hear what Dana is serving up on this episode.
And on today's episode of Dana Delivers, we have Jason Berry with us from KNEAD Hospitality. Jason, thank you so much for joining today.
Dana, it's my pleasure.
Thanks. And I always like to start the podcast with the first time I remember meeting somebody. And now I say, 'remember meeting someone' because once, I found out that my first time remembering wasn't theirs. But the first time Jason, you and I met, we were at, I believe it was Hakkasan. Jeff Brock introduced us. And I think right away, I knew we'd be best friends. You had a growing restaurant group down in DC. My sister was living down there, so I knew there'd be a lot of trips to check out the spot. So why don't you talk a little bit about you, your background, how you ended up in DC, and then we'll talk about what's going on over at KNEAD.
Oh, wow. I'll try to find the short version. I am from Los Angeles, originally. I am 50 years old this year, which is quite the interesting age to be.
Happy birthday.
Thank you. Thank you. Los Angeles originally, went to USC undergrad. I majored in entrepreneurship and business and found myself during my 20s, or at least looked for myself. Worked in restaurants from the time I was 15 years old through college waiting tables. After college, thinking about law school, working in the entertainment industry, waiting tables again, traveling the world. And then all of my smart friends were going to business school and I thought, 'I don't know what I want to do with my life so I'll go to business school too.' So I applied to a bunch of schools. And I got into Wharton, which is a good school in Pennsylvania, in Philly. And I flew out there and found out that I was not the smartest guy in the room. And it was incredibly humbling. I was surrounded by all these brilliant, brilliant 800 people in my class, had a wonderful time for two years getting my MBA and creating an amazing network of people that are still my closest friends. Not all 800 of them, but about 20 of them. And majored in marketing at Wharton. And when I was in school, I was debating between what kind of job I would do. I did consulting for my summer internship for a firm that had a project going on in Buffalo, which was not my favorite city to be in.
Sounds cold.
It was summertime, so it was just gross. And my base was in New York. So I would fly to Buffalo Monday to Thursday, and then spend my weekends in New York. So that was fun. And that was 2001, which is during a very tough economic time. So I was just lucky to have an internship at all. And then I was thinking about going back in the restaurant business post business school. And of course, the restaurant industry really doesn't hire MBAs. So I reached out to Houston's, which is now called Hillstone. And I had worked for Houston's pretty business school as a server and a server trainer and opening restaurants for them. And they had offered me a management job, which I had declined at the time to do marketing for another company for a business school. And I reached out to them and I said, 'Hey, I'm graduating with my MBA.' Houston's was always very turned on by pedigree and schools, and they always wanted their managers and people to come from the best schools. It was sort of Goldman Sachs-like of the restaurant industry. And they said, 'We don't hire MBAs. We don't know what we'd do with you.' And so they said no, and then over the next six months, they eventually said yes. And I was their first MBA hire.
Wow, I don't think I knew that. But I am a big fan of the Hillstone Restaurant Group.
Yeah. So I went to work there in Los Angeles. Houston's, at the time, transfers everybody around all over the place. And I think in my two years with them, I worked in six restaurants, got promoted pretty quickly to GM. Usually it takes five years. I think I did it in a year or a year and a half. And I found myself in New York running the restaurant on Park Avenue, and I found myself in Long Island running the restaurant in –
Roosevelt field?
Roosevelt field, yes, which is now no longer there. Got my sort of graduate education in restaurants with them and found myself to sort of be a small fish in a big pond and wanted something a little more entrepreneurial and was approached by a recruiter who said, 'Have you ever been to Rosa Mexicano?' And I said, 'No, I've heard of it.' He said, 'Well, are you interested? They're looking for a regional manager,' and I said, 'Not really. Mexican isn't really my thing. I love Mexican food, but I don't know much about it.' He said, 'We'll go check it out. So I went for my interview. And before my interview, I went to have lunch in August in 2004 at Rosa Mexicano Lincoln Center. And Monday lunch in August in the Upper West Side couldn't be a slower meal period.
And it was bumping, I bet.
It was pretty busy for the time of day. And I had tortilla soup and enchilada suizas, the only things I had known on the menu that I could have some opinion about. And then I went to meet my soon to be boss, a guy named Howard Greenstone, who was a mentor to me for 10 years in the company. And I ended up going to work at Rosa. At the time, they had three locations, two in New York, one in DC. And I joined as a regional manager and helped grow the company from three restaurants to 19 restaurants in 10 years. And I left as the COO of a company. And then my partner and now husband, Michael, he was also in the restaurant business in a variety of companies. And we had decided that I was living in New York and Miami, and then we landed in DC, which we liked very much. And we decided to, I would leave Rosa, and we would open our own restaurant together. And so we opened our first restaurant in 2015. It's called Succotash. It's in National Harbor, which is this huge, man made live, work, play convention center environment with a casino, an MGM casino, just 15 minutes south of DC and Maryland, across from Alexandria on the Potomac. And we opened our first restaurant there seven and a half years ago. Since then, our company KNEAD Hospitality + Design has grown from one location to now 14. And we have eight full service restaurants, four fast casuals and two bakeries. And then we have four more fast casuals opening this year, a hotel F&B project in DC and our third location of Mi Vida, which is our Mexican restaurant. So it's been a wild ride over these last almost eight years.
Now we have 900 employees and about 100 salary. 100 of those people are salaried. The rest are hourly employees. And we're trying to do good things in the industry. And our approach is very much Michael and I concept name, Michael does the design work with architects and GCs and people to assist us in all these things. But everything is sort of our baby, our brainchild, and we find locations. And then we say, 'Well, do we have anything in our portfolio that can fit in this location? Or do we have to create a new concept?' Always prefer not to create a new concept, but we've had these great opportunities that have come our way that were real estate that we couldn't pass up. So we created concepts for the location. And now we have Tex-Mex, Mexican French, steak, Southern, upscale diner, bakeries, and a variety of fast casual. So there's still some concepts we'd like to do. But I love doing things we've already done instead of doing new things, because it's about 100 times easier to do an existing concept than create something new.
Right, why reinvent the wheel if you don't have to?
Exactly.
I think one of the things you said that was just so interesting is that it is you and Michael. And as we start to see some more restaurant groups that used to be privately owned are now going ways of merging with other brands, or maybe consolidating or there seems to be a lot of activity, some people are going a franchise route. I know that being an entrepreneur is so important to you. What is it that keeps the two of you going, being able to do this, and expand your brands the way you are?
I think a good measure of insanity. I think that's a big piece of it. I also think that we're fortunate enough to have a very small group of investors that believe deeply in what we're doing and that have been able to help finance our growth. So, we really haven't had to go out and look for money.
That's amazing.
That time, I'm sure it's coming. I'm sure at some point, somebody's gonna say, 'Hey, I've done as many restaurants as I want to do for my portfolio.' Restaurants are risky. And not everything we touch is going to be a homerun. It's just not possible, generally speaking. At some point, I think we'll go out there and look for other methods of financing. But when I worked for Rosa, about four years into my 10 years, Rosa was purchased by a private equity firm. 50% or 51% of it was purchased by a private equity firm and then we had new owners to answer to and it's a very interesting dynamic and a strange relationship and not one that I'm dying to encounter again. Obviously, I'm in a different place and a different level and a different perspective and I'm older, and maybe I'm a little wiser. But anytime you get money from someone, there's expectations, and I like being my own boss. And even though I have investors who I consider my bosses and try to make decisions based on what's best for them, it's really nice not having a group of executives in private equity to answer to every month and review financials and tell us how they think we should be running our restaurants when they've never done such a thing.
So it's interesting. I think, at some point, we'll have to figure it out, whether we sell the company or whether we bring in investors for bigger growth. We have all these different concepts, and some are more successful than others. Do you bring money in for just growing the Mexican side of our business or the southern side, or does somebody really need a steakhouse in their portfolio and wants to help us grow that? So there's a lot of different ways to skin the cat. But I think one of my philosophies in life has always been to walk through every door. And there's a lot of meetings I never wanted to take, that I took, because I'm a big believer in taking meetings, just in case, just in case this leads to somewhere that you didn't see coming. And I've kind of lived my whole life that way. And so a lot of relationships or a lot of connections have happened because I walked through doors that I really didn't want to necessarily walk through. So I feel like things will take us in the right direction when the time comes. And in the meantime, the problem with this industry, and I'm 50 years old, and I plan to live quite a bit longer. Well, most leases are 10 years, and you might get a five or 10 year extension, depending on the lease. So at best, you're 20 years. And if you're super fortunate in a very rare location with very rare success in a neighborhood that continues to be a good neighborhood and doesn't evolve into a bad one, you might have a 20 or 30 year project. In order to keep my income and my family's income moving, I have to continue to grow and open more restaurants. Otherwise, in X number of years, I'm going to have no restaurants. And so it's a strange life cycle. Whereas you open a company startup that sells products to a market and you continue to grow that distribution channel in that market. Well, you don't have a finite lifespan, like you do in the restaurant industry.
It's interesting, I really never thought about it that way. But it really does. It is true that with the way the leases go, and if you are successful, and you're doing well and your landlord sees it, chances are they're going to raise your rent, which doesn't always align. Just because it looks like you're doing well, doesn't always mean you are.
Right. A neighborhood that's fantastic today could be a terrible neighborhood in a year, let alone five or 10. You may not want to continue to invest in that and grow it. Every landlord says if you want to renew your lease and extend it, you have to put X dollars into it somewhere between years eight and 10 to remodel, to refresh. Well, maybe it's not worth the 500 or a million dollars, $500,000 or million dollars to do that, based on how your sales are and then that restaurant ends up going away. And it's just a very strange dynamic. Luckily, we've gotten no turkeys at the moment, but I expect some of these neighborhoods won't be –
At some point, there might be.
Yeah, they won't be what we hoped they would be. And even COVID. One of our restaurants, which I won't name, is in a neighborhood that we thought would be amazing. That turned out to be not as good strictly because of COVID and how it's changed the office dynamic and the people coming to work and maybe a little more homelessness and a little less of what we had expected when we wrote the business plan. So things change much more quickly. And sometimes, like with COVID, in ways you can't ever control or imagine.
Yeah, no one could have Imagined all of a sudden what a work week and workday looks like. Right now, the DC base, everything is within a certain amount of square miles from each other. Earlier, we spoke about expansion outside the DC metro area. You want to talk a little bit about what that plan looks like?
Yeah, we are opening one, maybe two restaurants, in a new development in Virginia. I don't know if I'm allowed to say where yet. So I'm going to not be specific. But the location is going to be our first outside of DC, the DMV region. And in order to grow, we just have to start looking. I wouldn't say we've maximized all the great real estate in the city, but there's a lot less of it that we're interested in given radius clauses and the concepts that do well versus where it would, you know, we're opening our third Mi Vida in the region in April. I don't think there's room for any more here.
Right.
That's our biggest growth vehicle. It's casual fine dining, high energy Mexican. We think there's a huge market for it, but not necessarily anymore here. So we're having to look outside. And we have these 900 employees. Well, if they don't have opportunities for growth in our company, they're going to go take everything they learned with us somewhere else. So there's also that piece of hanging on to people by providing more opportunity for them
Right, no. And that's definitely important, especially in today's market where finding employees is hard, finding good employees is harder and keeping them is really the hardest. But you guys seem to do a good job. I'm a huge fan of you and Michael and all of your restaurants. And I just wanted to thank you so much for joining me today. And we do have people listening all over the country. So anyone who does visit the DC area, make sure to check out one of Jason's restaurants at KNEAD Hospitality + Design. So Jason, thank you again, and I look forward to speaking to you soon.
Thanks, Dana. Great to be here.
Thank you to all of our listeners to the Dana Delivers by Aprio podcast. If you liked today's podcast, please hit the subscribe button. Dana Delivers is brought to you by Aprio, a premier accounting and business advisory firm with offices across the US and clients around the globe.
About Jason Berry:
Jason Berry co-founded KNEAD Hospitality + Design, an award-winning Washington, DC-based multi-concept family of restaurants, in 2015. KNEAD restaurants offer a variety of experiences, from elevated casual dining to fast-casual.
Jason has been working in the restaurant industry since he was 15 years old. He quickly worked his way up in the industry working for Wendy's, California Pizza Kitchen, and Hillstone until he became Chief Operating Officer for Rosa Mexicano in 2011.
Berry earned his bachelor's degree in Entrepreneurship and Japanese from the University of South Carolina, and went on to get his MBA from The Wharton School at the University of Pennsylvania.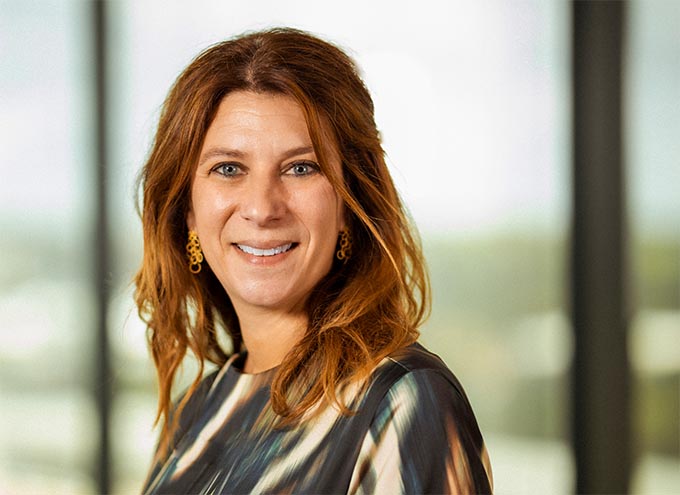 Dana Zukofsky is the Restaurant, Franchise & Hospitality Practice Leader at Aprio, providing advisory, accounting and consulting services to help foster profitability and growth.