Why Your Company Should Avoid Hitting the Brakes on ESG Despite Recession Worries
At a glance
Main takeaway: In today's challenging economic times, companies are looking to make quick moves to lower costs, including scaling back or pausing their ESG efforts. But is this the right move?
Impact on your business: Despite concerns of a potential recession, ESG remains an essential business initiative and scaling back could negatively impact your cost savings and employee retention.
Next steps: Aprio's ESG Advisory Practice can assess where your company is at today and develop a thorough ESG strategy that will have the greatest impact on your bottom line.
Are you ready to learn more? Contact Aprio today to start the conversation.
The full story:
As many economic indicators point toward a potential recession, it's not shocking that many business executives are looking for opportunities to reduce costs. This conversation often begins by reevaluating lower-priority initiatives, and for some that may include their environmental, social and governance (ESG) programs.
While business executives are no strangers to making tough calls, eliminating or scaling back on their ESG initiatives could be more harmful in the long run.
The benefits of keeping ESG initiatives moving
With a potential recession on the horizon and the possibility that the Federal Reserve may keep interest rates higher for longer, nurturing your ESG initiatives during challenging economic times can drive profitable growth, reduce costs and create long-term value. ESG excellence also mitigates risks. Keeping your ESG initiatives afloat during a recession not only makes sense from cost savings and risk management perspectives, but also provides you with a unique opportunity to enhance employee retention and recruitment.
Cost savings – A core premise of ESG is doing more with less. It's about efficient use of resources. For any organization during an economic slowdown, with demand and potentially prices declining, margins may compress as the fixed costs to run your business are relatively higher. While it may feel overwhelming to reassess everything your company is doing, a good place to start is looking at your processes and asking yourself – What levers do we have to become more efficient? Are we using too much water, energy, or other inputs in our products? Now that interest rates are higher, further increasing costs, focusing on elements such as water and energy usage can be a big cost saving opportunity for your company to leverage, especially now.
Employee retention and recruitment – With a competitive job market where there are still 60% more job openings than unemployed, companies need to get creative in how they promote themselves, specifically with their ESG initiatives. According to a study from Johns Hopkins University, Millennials make up 39% of the workforce, and by 2030, Gen Z will make up 30% of the workforce. These two generations alone are reshaping the workforce due to how they place a strong focus on aligning their personal and professional values. They are passionate about social and environmental concerns, and in today's current social and economic climate, how a company measures up to these issues could make all the difference when trying to retain or attract top talent.
Redefine your ESG framework
To reap the benefits of your ESG initiatives, especially during a recession, it's important to make sure you have an effective framework that is tailored to your company, that your ESG goals are aligned with your business strategy and that you have taken your stakeholder concerns into consideration.
Know your industry and your company – There is no one-size-fits all framework when it comes to ESG. The Sustainability Accounting Standards Board (SASB), now part of the IFRS Foundation, identified 77 industry-based standards to provide guidance, and in theory, help you prioritize based upon your business. Since roadmaps will look different for each company and industry sector, it's important to review your framework to ensure your ESG focus is where it should be so you can continue to drive value.
Align ESG goals to your business strategy – Alignment between your ESG initiatives and your business strategy increases effectiveness and likely success. With a potential recession, it's valuable to review your business strategy and answers to foundational crucial questions, including — Who are your core customers? How do you want to be positioned in the market and are you aligned with those customers? What products or solutions are you providing? When you have the answers to these questions, you can then be intentional with your ESG approach, so it mirrors your current business strategy.
Address stakeholder concerns – When it comes to ESG initiatives, addressing stakeholder concerns can lead to unexpected breakthroughs. What aspects of E, S and G – taken separately – have they deemed crucial to the business? Are there safeguards in place to appropriately respond and recover from any potential financial, product, people or reputational risks? Taking the steps to thoughtfully consider their concerns will demonstrate your commitment and build trust with your stakeholders.
The bottom line
It's common to feel overwhelmed when your company is implementing ESG initiatives during "normal" economic times, let alone when the economy is complicated by a potential recession. But don't let that potential set you back on your company's sustainability journey.
Let Aprio's ESG Advisory Practice assess where your company is at today and develop a thorough ESG strategy that will have the greatest impact on your bottom line.
Related Resources/Assets/Aprio.com articles/pages
The Pulse on the Economy and Capital Markets: July 3-7, 2023
What is a Governance Risk Profile and Why Does Your Company Need One?
Are you ready to learn more? Contact Aprio today to start the conversation.
Stay informed with Aprio.
Get industry news and leading insights delivered straight to your inbox.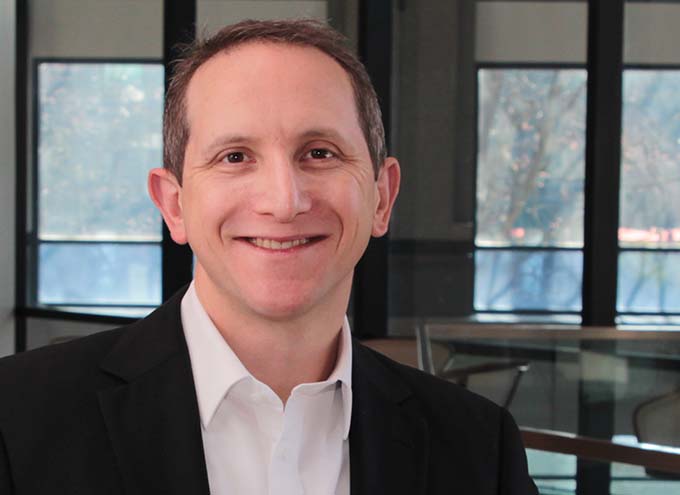 Simeon is the Chief Investment Officer of Aprio Wealth Management and the Director of Aprio Family Office. Simeon brings two decades of professional investing experience in publicly traded and privately held companies, as well as senior-level operating and strategy consulting experiences.