As you prepare for this upcoming GWAC, Aprio is here to help you get your supporting documents in order to maximize your points BEFORE the final RFP drops.
Review details of the OASIS+ contract and contact Aprio to maximize points and ensure you meet the requirements for your firm!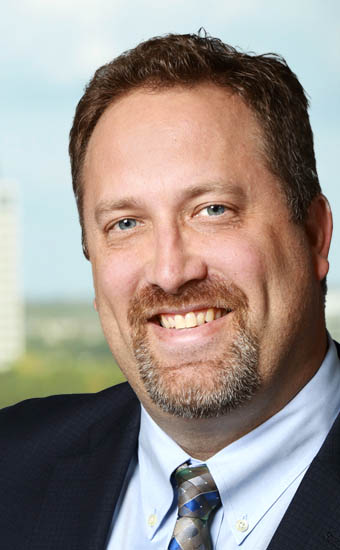 National Government Contracting Leader | Audit Partner and Business Advisor
OASIS becomes OASIS+ in 2024
GSA's successful OASIS contract will sunset in 2024. The new contract will be called OASIS+ and will build on the strengths of OASIS in what is expected to be a flexible, dynamic contract vehicle.
The improvements GSA expects to deliver with OASIS+ include:
Continuous open on-ramping
No cap to the number of awardees
10 consecutive years for contract Period of Performance (PoP)
3 additional Small Business Contracts for a total of 5
Expanded core disciplines from 6 to 13
Scopes of work will transition from a fixed structure to a more flexible domain-base structure
Price will be evaluated at the Task Order level instead of the Contract level
1 NAICS code at the Contract level
New service offerings will be available
In addition to benefits, a number of new service offerings will become available with OASIS+. Those offerings include:
GSA's rigorous review when Validating Self Scoring of RFP submissions
Assist with completing Pre-Award Cybersecurity & Supply Chain Risk Management (C-SCRM) as well as Post-Award deliverables
Green House Gas (GHG) Solutions for Unrestricted bidders
Help with drafting an Employee Compensation plan and Uncompensated Overtime policy
Developing Budgeted Indirect Rates for proposal submission
Write-up to explain any Direct Labor costs in excess of ceiling for any of the required 20 labor categories
6 Contract Program Vehicles will be supported
OASIS+ Master Contract(s) will include the following contract program vehicles:
Unrestricted (UR) Contract

100% Woman-Owned Small Business (WOSB)

100% Service-Disabled Veteran-Owned Small Business (SDVOSB)

100% Historically Underutilized Business Zone (HUBZone)
The Current 8 Domains for Small Business and Unrestricted (UR)
With OASIS+, you will also be able to propose on the following domains:
Management and Advisory

A full range of management and consulting services that can improve a federal agency's performance.

Technical and Engineering

Specific engineering, geoscience or other technical professional skills.

Research and Development

Research and Development (R&D) activities.

Intelligence Services

Command, control, communications, intelligence, surveillance and reconnaissance mission requirements.

Enterprise Solutions

Highly technical, new and emerging contracts focused on large-dollar requirements.

Environmental Services

Support agencies in meeting their environmental requirements and streamlining the contracting process.

Facilities

Any and all services required to maintain and operate buildings, paved services, utilities infrastructure, and real property assets and equipment.

Logistics

Comprehensive logistics solutions, including planning and designing, implementing, or operating systems or facilities for the movement of supplies, equipment or people by road, air, water, rail or pipeline.
Aprio is here to help you transition to OASIS+ today