The GameStop Short-Sell Frenzy: Why Should You Care?
If you're not an avid gamer, this week may have been the first time you heard about the company, GameStop. If you're confused about how and why the video game retailer is making headlines … well, you're not alone.
Let us break it down for you: the Reddit community recently started a movement encouraging Main Street-investors to push stocks up to stick it to Wall Street firms. The movement grew out of the belief that Wall Street is profiting off the backs of suffering companies and their investors — think GameStop and the movie theatre chain, AMC Entertainment — by "shorting," or short-selling, these companies' stocks.
Short-selling suffering companies
A short trade is initiated by selling before buying with the intent to repurchase the stock at a lower price. When the price rises significantly, brokerages need the protection to ensure the short-seller will have the funds to repurchase the stock; they do this through collateral, credit, calls and forced sales. Brokerages may force the account-owner to sell collateral, reduce credit or "cover" the short.
Put simply, this is a big deal. Through the power of social media and grassroots communities like Reddit, Main Street has created enough long-position purchasing power for brokerages to require firms to cover their short positions and realize significant losses. However, none of the above has anything to do with the underlying businesses' fundamentals.
Regulators move to protect retail investors
The role of the U.S. Securities and Exchange Commission (SEC) is to protect investors; maintain fair, orderly, and efficient markets and facilitate capital formation.[1] Today, the SEC announced it would fulfill its duties and take a closer look at the trading volatility that has driven up these companies' stocks. In a statement, the SEC said it will investigate any brokerages' actions which may "… disadvantage investors or otherwise unduly inhibit their ability to trade certain securities." The SEC went on to say:
"We will act to protect retail investors when the facts demonstrate abusive or manipulative trading activity that is prohibited by the federal securities laws. The Commission is working closely with our regulatory partners, both across the government and at FINRA and other self-regulatory organizations, including the stock exchanges, to ensure that regulated entities uphold their obligations to protect investors and to identify and pursue potential wrongdoing."
The bottom line
We are bound to see litigation arise from this movement. In fact, class-action lawsuits already have been filed, including a suit against the stock-trading app, Robinhood, after it prevented traders from buying GameStop shares promoted by the Reddit group that initiated this movement. Specifically, the lawsuit claimed that, in taking these steps, Robinhood rigged the market against retail investors. This lawsuit won't be the last.
At Aprio, we're monitoring this situation closely and are ready to help perform investigations, find facts and support litigation against other perpetrators — from evaluation to resolution.
If you would like to learn more about how our Litigation Support and Forensic Accounting team can help you pursue litigation because of the GameStop situation, please contact us today.
[1] https://www.sec.gov/about.shtml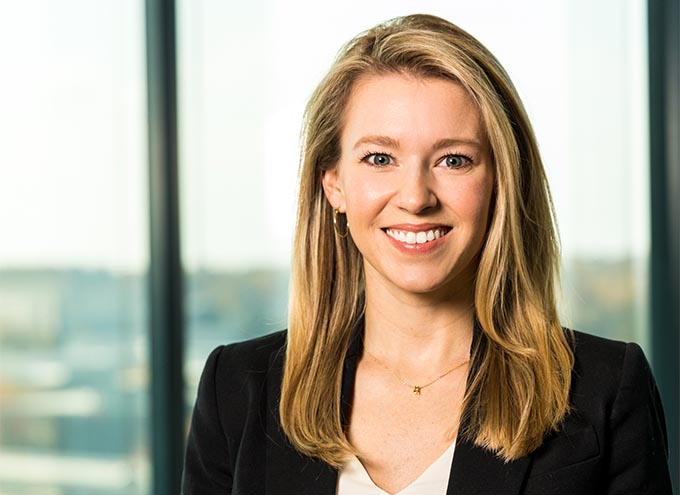 Haley Beatty is a forensic accounting, financial crime reporting expert. Her specialties include Anti-Money Laundering (AML), Know Your Client (KYC) investigation and regulatory compliance. She has advised some of the largest financial institutions in the world and led teams of 500 investigators. Haley works closely with clients to establish and advance AML compliance, monitoring and reporting programs that exceed regulatory requirements. She has experience advising a broad spectrum of financial industry clients from FinTech companies to MSBs and transaction processors.