6 Dentistry insights from Q2 2023 and what they mean for you
The healthcare job market loosened with fewer job openings and increased hiring. Despite this, wage growth in dentist offices continues to climb. Demand for dental services and Invisalign braces remains high, though we are watching for potential deterioration as the economy slows. After a strong 2021, healthcare M&A subsided in 2022 due to tough comparison and a slowing economy. Yet, with improving healthcare conditions, M&A activity is expected to increase in 2023, despite economic uncertainty and unfavorable financing conditions.
1. The healthcare jobs market is becoming more favorable for employers.
The number of healthcare job openings (in blue) continues to decline while hiring (in purple) continues to rise. With quit rates also virtually unchanged, the healthcare labor market is becoming increasingly looser, a benefit for dental practice owners and management.
Healthcare Jobs
Key takeaway: A more robust healthcare labor market should benefit healthcare providers' management of overhead costs. With fewer job openings and vibrant job demand, providers may be able to negotiate fairer wages for current and new staff.
2. Wage growth in dental offices continues to climb.
Despite more balanced labor markets, dentist office wage growth continues to climb. After wage growth decelerated in early 2022, the pace of wage growth increased in the second half of 2022 and into 2023.
Dentist Office Wage Growth
Key takeaway: While the broader U.S. economy is experiencing decline in the rate of wage growth due to looser labor markets and higher interest rates, dental offices have not yet followed suit. With economic growth expected to slow, expect wage growth to moderate.
3. Online searches for dentists have increased in recent months.
Online searches for nearby dentists increased in 2023 after falling in 2022. However, post-pandemic online searches remain elevated with people relocating forcing them to seek new dentists in their area.
Google Trends: Dentist Near Me
Key takeaway: Online searches for dentists are an indicator of demand, which can ebb and flow with economic conditions. While a recent increase in searches indicates that demand has increased, should the economy slow, expect online searches to follow. Despite that, online searches for dentists have been elevated post-pandemic, illustrating the importance of an online presence to attract new clients.
4. The cost for dental services continues to climb at above average rates.
Personal Consumption Expenditures (PCE: a government measure for the costs to consumers) for dental services continues to rise at above average rates as demand for dental services rises.
PCE for Dental Services
Key takeaway: Where possible, dental practices have been successful in passing on higher wage costs and other operating expenses, as PCE for dental services have increased faster than the national average. This has helped manage margin pressure. As the economy slows, look to optimize margins with additional treatment offerings while reducing overhead costs through enhanced formulary usage.
5. Interest in Invisalign braces continues to be high.
According to Google Trends, Invisalign interest remains elevated as many prefer the popular alternative to traditional braces. Looking forward, demand for braces can be relatively elastic, and should there be a slowdown in economic growth, interest in Invisalign braces may decrease.
Google Trends: Invisalign
Key takeaway: While demand for Invisalign braces is still higher than traditional braces, cosmetic orthodontia is less essential to everyday life, and thereby, its demand can drop during economic weakness. With the economy expected to slow, plan for cosmetic dentistry (Invisalign included) to decrease.
6. M&A activity in the healthcare space ticked up in Q1 of 2023.
The pandemic brought a surge in healthcare M&A activity in 2021, and then subsided in 2022. With healthcare conditions returning toward normal, despite economic uncertainty and more expensive deal financing, we believe M&A activity will higher in 2023.
M&A Activity
Key takeaway: Increased M&A activity should accelerate consolidation across healthcare. To remain competitive, explore scaling your practice with greater technology, additional cost management processes, and additional payment options to reduce receivables to enhance margins and cash flow.
Want help growing your dental practice? Connect with Aprio's Dental Team today! Button "Let's Talk" Links to https://www.aprio.com/industries/dental-industry/
Disclosures
Investment advisory services are offered by Aprio Wealth Management, LLC, a Securities and Exchange Commission Registered Investment Advisor. Opinions expressed are as of the current date (May 15, 2023) and subject to change without notice. Aprio Wealth Management, LLC shall not be responsible for any trading decisions, damages, or other losses resulting from, or related to, the information, data, analyses or opinions contained herein or their use, which do not constitute investment advice, are provided as of the date written, are provided solely for informational purposes and therefore are not an offer to buy or sell a security. This commentary is for informational purposes only and has not been tailored to suit any individual. References to specific securities or investment options should not be considered an offer to purchase or sell that specific investment.
This commentary contains certain forward-looking statements. Forward-looking statements involve known and unknown risks, uncertainties and other factors which may cause the actual results to differ materially and/or substantially from any future results, performance or achievements expressed or implied by those projected in the forward-looking statements for any reason.
No graph, chart, or formula in this presentation can be used in and of itself to determine which securities to buy or sell, when to buy or sell securities, whether to invest using this investment strategy, or whether to engage Aprio Wealth Management, LLC's investment advisory services.
Investments in securities are subject to investment risk, including possible loss of principal. Prices of securities may fluctuate from time to time and may even become valueless. Any securities mentioned in this commentary are not FDIC-insured, may lose value, and are not guaranteed by a bank or other financial institution. Before making any investment decision, investors should read and consider all the relevant investment product information. Investors should seriously consider if the investment is suitable for them by referencing their own financial position, investment objectives, and risk profile before making any investment decision. There can be no assurance that any financial strategy will be successful.
Securities offered through Purshe Kaplan Sterling Investments. Member FINRA/SIPC. Investment Advisory Services offered through Aprio Wealth Management, LLC, a registered investment advisor. Aprio Wealth Management, LLC and the Aprio Group of Companies are not affiliated with Purshe Kaplan Sterling Investments.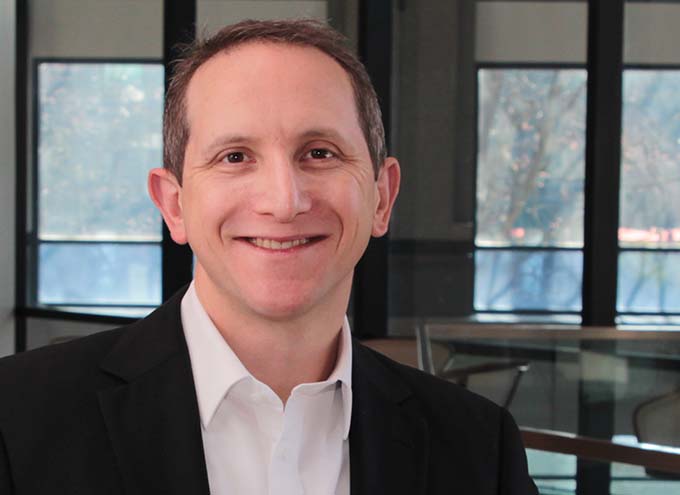 Chief Investment Officer At Aprio Wealth Management At Aprio Simeon is the Chief Investment Officer of Aprio Wealth Management and the Director of Aprio Family Office. Simeon brings two decades of professional investing experience in publicly traded and privately held companies, as well as senior-level operating and strategy consulting experiences.