Aprio Healthcare IT Services Overview
Aprio is the first CPA firm out of the top 50 firms in the U.S. to have a dedicated Healthcare IT practice. We have a 30-year track record for helping technology and Healthcare IT companies achieve profitable growth.
Beyond tax, accounting and audit, Aprio provides fast access to comprehensive specialty services Healthcare IT providers need, making the firm a single-source provider for tech companies serving healthcare payers, providers and consumers.
Aprio's Healthcare IT services include:
Capital raise preparation services – for early stage, series A and growth capital funding – from financial presentation and pitch coaching to VC introductions.
HIPAA compliance and risk management – solutions including HIPAA attestation, SOC 2 reporting, SOC 2 + HITRUST and HITRUST CSF Certification.
R&D tax credits – to provide a ready source of cash to fund innovation, expand operations, and improve liquidity.
For more information on how Aprio can help you achieve your business objectives, contact Mitchell Kopelman.
Stay informed with Aprio.
Get industry news and leading insights delivered straight to your inbox.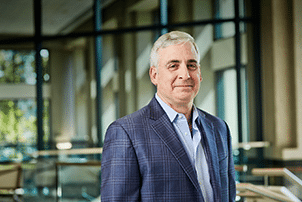 Mitchell is the partner-in-charge of Aprio's Tax practice as well as the Technology & Biosciences group. He has been a partner since 1990 with Aprio, which is the largest Georgia-based tax, accounting and consulting firm. Mitchell works with companies in the software, gaming, clean tech, financial technology (FinTech), health care IT, processing, biosciences (biotech and medical device) and manufacturing industries. Whether a company is pre-revenue, starting up, growing or preparing for a liquidity event, Mitchell works with them to maximize their potential at each stage. He is known for promoting research, innovation and entrepreneurship by enabling companies to be successful, regardless of where they are in their business lifecycle.
(404) 898-8231