As Businesses Recover from Hurricane Ida, Here's How to Prepare for Future Storms
At a glance
More storms are brewing: The Atlantic hurricane season is shaping up to be more active than normal, with at least three to five major hurricanes expected. Hurricane Ida, a recent Category 4 storm, has already caused significant destruction and devastation.
Prepare today: Businesses need to proactively prepare for the financial and economic damages that could come with potential hurricanes before they happen.
Take the next step: Work with Aprio's Litigation Support and Forensic Accounting team to create a thorough plan and prepare the appropriate documentation and records to gain coverage for business losses.
The full story:
All indicators are pointing to an active hurricane season for the Atlantic region.
According to the National Oceanic and Atmospheric Administration (NOAA)'s 2021 Weather Predictions, we're likely to see 13 to 20 named storms, of which six to 10 could become hurricanes; at least three to five major hurricanes ("major" defined as those that fall into Category 3, 4 or 5) are expected. States like Louisiana have already endured the impact, most recently with Hurricane Ida, a Category 4 storm that has caused significant destruction and devastation.

Source: National Oceanic and Atmospheric Administration, 2021
Until hurricane season ends in November, inland businesses and those located along the Atlantic coastline need to prepare for these storms and the potential damage they could bring, particularly from an economic and financial standpoint.
Below, we offer a basic overview of everything you should know to properly prepare for hurricane season — from federal support to insurance tips to finding an expert team to help.
First, what is FEMA?
In previous natural emergencies or disasters, you may have heard the acronym, "FEMA," used frequently. FEMA is the Federal Emergency Management Agency, an organization of the United States government that helps citizens and other emergency personnel build, sustain and improve the U.S.'s infrastructures and capabilities to protect against future natural or manmade hazards.
FEMA primarily focuses on providing community-wide assistance to areas impacted by crises. If FEMA designates a situation as an emergency or a disaster, then affected communities may receive public aid funding to help rebuild their infrastructure and recover. According to FEMA, its objectives in these situations are to enable emergency protective measures and help repair, restore, reconstruct or replace facilities that service the general public. This is also the area of the organization that provides direct federal assistance.
What role does FEMA play when it comes to hurricanes?
In May, the Biden administration hosted a press conference discussing the more aggressive natural disasters that may occur in the future, specifically calling out hurricanes. "With hurricane season starting on June 1, now is the time to get ready and advance disaster resilience in our communities," urged FEMA Administrator Deanne Criswell. To assist in the preparation effort, President Biden pledged to spend $1 billion on doubling the size of FEMA to ensure the safety of American citizens.
What can businesses do to prepare for hurricane season?
Though federal support is critical, businesses also should be taking steps on their own to hedge against potential risks and protect against economic and financial damages created by hurricane disasters.
To start, it's essential to maintain proper historical records to generate reports more easily in the event of a loss. If you don't have accurate accounting reports and a categorized system for tracking historical and current expenses, then preparing an insurance claim will be much more difficult and potentially impossible.
You also need to structure your reporting process so that you can easily track and prepare current and historical financial data remotely. Remote capabilities are increasingly more important due to the risks associated with hurricane season, plus the ongoing COVID-19 pandemic.
Second, you should take steps to prepare the proper documentation ahead of time, not just after a disaster occurs. All businesses should document everything at the start of hurricane season; and if you haven't done so already, then start the documentation process as soon as possible. Take pictures of your physical business location and document equipment and other critical contents of your office — essentially, you should be documenting anything that would or could be subject to a loss. You should also repeat this process immediately after a hurricane happens.
Finally, you need to be prepared to handle business interruption claims and understand how to calculate lost profits resulting from hurricane-induced disruptions. Your business should be ready by having organized accounting records so that it is easier to determine lost revenues and saved expenses that would be deducted to calculate lost profits. A forensic accountant can help provide guidance and take the stress out of navigating this process, while you focus on recovery.
What role does a forensic accountant play in the preparation process?
As mentioned above, a forensic accountant can help you calculate lost profits after a hurricane, using the method that best suits your company's fact pattern. Leveraging the expertise of a skilled, unbiased party also means you can quantify your lost profits faster and with more accuracy.
Many insurance agencies also rely on forensic accountants to verify this type of information, so utilizing them from the start means your calculation will be more defensible and more easily approved.
The bottom line
Planning for the unexpected is essential to the lifeblood of your business and your ability to stay viable and successful in the future. By prioritizing the preparation process now and getting the right team in your corner, you'll feel confident in your ability to withstand any storm that comes your way.
At Aprio, our Litigation Support and Forensic Accounting team has the expertise to help you put a thorough plan in place, in addition to assessing potential damages, calculating your losses and smoothing out the recovery process.
To start preparing for hurricane season, schedule a free consultation with us today.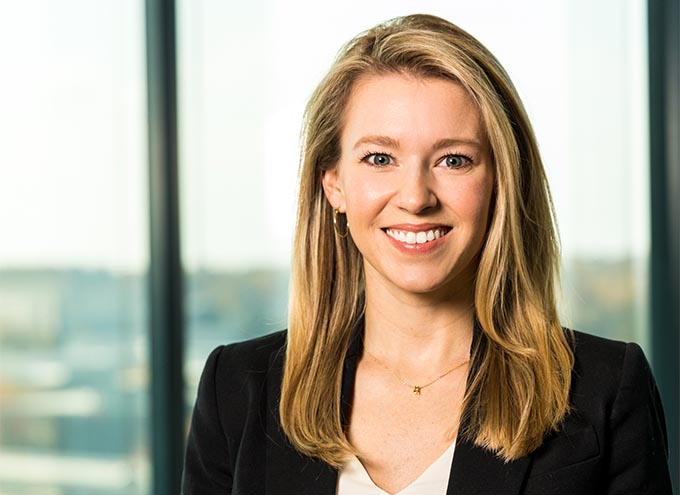 Haley Beatty is a forensic accounting, financial crime reporting expert. Her specialties include Anti-Money Laundering (AML), Know Your Client (KYC) investigation and regulatory compliance. She has advised some of the largest financial institutions in the world and led teams of 500 investigators. Haley works closely with clients to establish and advance AML compliance, monitoring and reporting programs that exceed regulatory requirements. She has experience advising a broad spectrum of financial industry clients from FinTech companies to MSBs and transaction processors.