Legal Operations: The Modern Approach to Optimizing Corporate Legal Departments
At a glance:
A new approach to corporate legal departments: Recent shifts in technology and service delivery have created the modern legal operations model, prioritizing a more diverse team tackling legal and business needs simultaneously.
Know the risks and rewards: Moving to an optimized legal department operations model requires technology and change, but the potential result includes huge payoffs in efficiency, productivity and added value.
Next steps: Corporate legal teams and general counsels should consider assessing their current approach and evaluate where technology, outsourcing and collaboration may be able to help.
General counsel offices and legal teams have an opportunity to experience the benefits of a technology-focused legal operations model that can help increase efficiency and reduce costs. Contact Aprio's Litigation Support & Forensic Accounting team and make us a part of your legal operations toolkit.
The full story:
Even before COVID-19 arrived, the expectations for corporate legal teams had already begun a transformation. The desire to improve efficiency and reduce cost has been driving efforts to embrace new technologies and other nontraditional approaches to legal department operations.
In many ways, this trend helped ease the transition into the fully digital world the pandemic created, fast-tracking the shift towards a more innovative and flexible approach within the legal community. We expect this trend to continue in a post-COVID world.
To keep up with the current climate, many general counsel offices and legal teams have begun to think innovatively about how they can leverage the recent trends to improve their services and operations. The most significant changes fall into three primary categories:
Technological innovation – Many companies fall into the false assumption that technology is incapable of meeting the unique needs of corporate legal teams. Automation, robotic process automation, artificial intelligence, analytics and other technology disruptors are tools that ultimately can help legal teams provide even more value by streamlining routine tasks and creating time to focus on the complexities.
Service delivery – The value added by streamlining tasks is also a motivator to rethink service delivery. In line with the concepts of a diversified legal operations team, embracing new trends related to decentralized delivery, outsourcing and collaboration can significantly impact a legal department's productivity and boost cost-efficiency. It's easier than ever to serve clients using resources on a global scale, through means ranging from crowdsourced legal resources to cloud-based collaboration technologies.
Operations – Together, the changes in technology and service delivery within the legal community continue to profoundly impact how legal teams operate. Many legal departments are shifting towards a more fluid structure, known as legal operations optimization, that leverages innovation in technology and service delivery to stretch the boundaries of what a corporate legal team can accomplish. A diversified group of specialized individuals harnessing technology, legal operations can address a wider range of legal, business and technology needs, including tasks related to compliance, budgeting, metrics and strategic planning. One example is the use of a project management tool to help with setting project deadlines, creating and assigning tasks, and sharing information with colleagues. Another example is the use of contract management tools with RPA and AI to efficiently identify appropriate contract language, assign permissions, authority and responsibilities to complete contracts and in a controlled and efficient manner. With the correct implementation, these tools can even kick off business processes that either proceed or follow contracts.
A successful legal operations model combines the power of internal and external advisors to create a diverse tool for tackling corporate legal concerns. Corporate attorneys and general counsel should consider assessing the current problems at hand and evaluate whether any tasks may be better or more efficiently served through technology or outsourcing.
The bottom line
If you are part of a legal team looking for ways to improve operations, Aprio can help. Our Litigation Support & Forensic Accounting team has invested in a digital strategy that allows us to work more efficiently and with more skill than ever before. Make us an extension of your legal operations and harness our expertise for better, easier and faster solutions. Contact us today to discuss how we can help.
Stay informed with Aprio.
Get industry news and leading insights delivered straight to your inbox.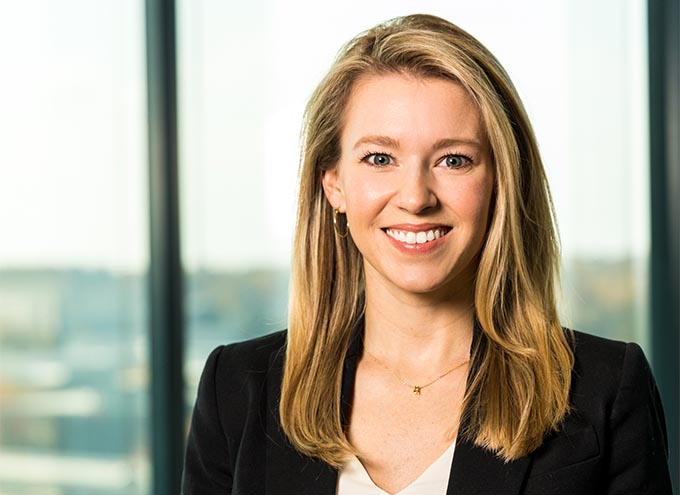 Haley Beatty is a forensic accounting, financial crime reporting expert. Her specialties include Anti-Money Laundering (AML), Know Your Client (KYC) investigation and regulatory compliance. She has advised some of the largest financial institutions in the world and led teams of 500 investigators. Haley works closely with clients to establish and advance AML compliance, monitoring and reporting programs that exceed regulatory requirements. She has experience advising a broad spectrum of financial industry clients from FinTech companies to MSBs and transaction processors.