Preventing and Preparing for a Healthcare Fraud Investigation
At a glance:
Understanding healthcare fraud: medical and dental providers, insurance companies, as well as individual patients, are all at risk for healthcare fraud, which can lead to huge financial losses, higher insurance premiums, and even health risks.
COVID-19 created new vulnerabilities: the uncertainty created by the pandemic has left individuals, insurance companies, and healthcare practices more at risk for fraud than ever before, requiring a new level of awareness.
Next steps: medical and dental providers vulnerable to healthcare fraud schemes need to take proactive steps to prevent fraud and establish a preparedness plan for potential fraud investigations in the future.
Don't face a healthcare fraud investigation alone. Call on Aprio's Litigation Support and Forensic Accounting professionals and partner with an experienced team you can trust.
The full story:
Healthcare fraud can affect everyone, from individuals to insurance providers as well as medical and dental practices, and those committing the fraud can come from all sides of the system, including healthcare providers and patients. Anyone who intentionally deceives the healthcare system for personal gain has committed healthcare fraud, and the costs can be steep.
From a financial perspective, healthcare fraud results in billions in losses each year and can lead to higher premiums and increased taxes. However, the cost of healthcare fraud can be even steeper for individuals, sometimes resulting in exposure to unnecessary medical procedures as fraudulent medical providers seek higher profits.
With such a broad range of victims and perpetrators, it's important to know how to identify healthcare fraud and understand what to expect from a healthcare fraud investigation.
Identifying healthcare fraud
Healthcare fraud is typically broken into two categories, depending on whether the fraud is committed by a medical provider or a patient:
Medical Provider fraud schemes
Although the vast majority of medical providers uphold their oath to care for patients ethically and "do no harm," some bad actors are driven more by profit than patient care. While there are many types of medical provider fraud schemes, the majority fall under the following three categories:
1. Billing Fraud – when a medical or dental provider submits false claims to insurance companies, such as bills for services that were never provided or bills for services that were not covered by insurance
2. Misrepresentation of services – when medical or dental providers intentionally report false information about provided services to increase profits, such as false dates, locations, or providers of services
3. Corruption – when a medical or dental provider unlawfully pays for or receives payment for referrals, often including referrals for services or prescriptions that aren't needed. Per the Association of Certified Fraud Examiners' 2020 Report to the Nations, corruption represents this highest risk in the healthcare industry, with roughly 40% of fraud cases involving some type of corruption
Insured and Beneficiary fraud schemes
Likewise, most patients within the healthcare system utilize insurance benefits only in the appropriate manner. Nonetheless, some beneficiaries seek to defraud the system through  various common fraud schemes, such as the following examples:
1. Fictitious claims – when someone submits fraudulent reimbursement claims through a healthcare program, such as a beneficiary who attempts to submit fictitious claims forms for multiple surgeries, multiple office visits, foreign claims, or non-covered dependents
2. Alterations – when a dishonest claimant inflates a medical bill by altering the total amount charged or altering the date of service to become a recoverable expense
3. Divorce or change of family status – when individuals who undergo a change in family status, such as a divorce, defraud a healthcare program by failing to notify of the change and continuing to submit claims for individuals who are no longer covered
Recently, the effects of COVID-19 have introduced new opportunities for fraud, as evidenced by continued warnings from the U.S. Department of Health and Human Services (HHS) Office of Inspector General. Scammers are using uncertainty created by the pandemic to try and profit at the expense of others, typically luring victims through claims about COVID-19 testing or HHS grants and subsequently capturing personal details that can be exploited, potentially resulting in fraudulent bills or medical identity theft.
Preventing and responding to healthcare fraud
Considering the damage that healthcare fraud can cause, it is critical for healthcare-related entities to take appropriate proactive and preventative steps. For instance, medical and dental providers can consider joining the Healthcare Fraud Prevention Partnership (HFPP), which was created to help public and private healthcare providers detect and prevent fraud through data sharing and transparency.
Even despite best efforts to protect against healthcare fraud, medical and dental providers, along with insurance companies may still be victimized. In the worst-case scenario a full-scale investigation may be required, typically led by the FBI in conjunction with federal, state, and local agencies as well as insurance groups and insurance investigative units.
Related Resources
Healthcare fraud investigations can be lengthy and overwhelming, but partnering with a team of investigators you can trust, such as Aprio's Litigation Support and Forensic Accounting team, can help the process run more smoothly. Our multidisciplinary team of experts has years of experience aiding similar fraud investigations and developing solutions that bridge the gaps across criminal, civil, and complex investigative matters.
Call on Aprio's Litigation Support and Forensic Accounting team to ensure any fraud investigation your practice faces is handled thoroughly and professionally.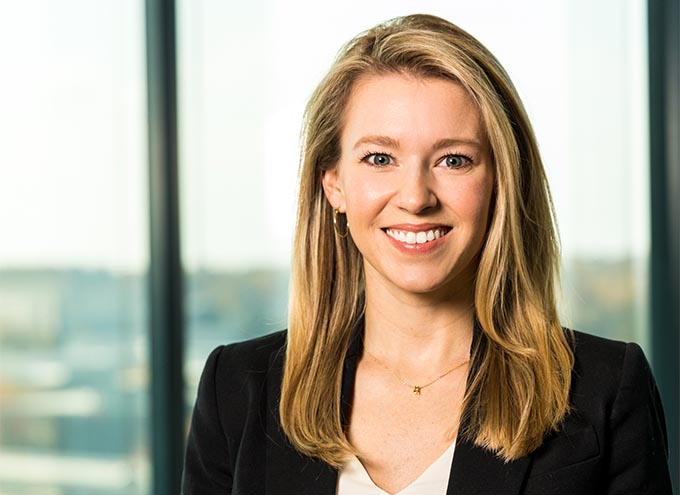 Haley Beatty is a forensic accounting, financial crime reporting expert. Her specialties include Anti-Money Laundering (AML), Know Your Client (KYC) investigation and regulatory compliance. She has advised some of the largest financial institutions in the world and led teams of 500 investigators. Haley works closely with clients to establish and advance AML compliance, monitoring and reporting programs that exceed regulatory requirements. She has experience advising a broad spectrum of financial industry clients from FinTech companies to MSBs and transaction processors.