Top Tips for Overcoming IT Staffing Challenges
At a glance
The main takeaway: Technology trends are fast-moving, especially given the constraints of the COVID-19 pandemic, but the traction has been coupled with intense IT hiring and retention competition.
Impact on your business: Many coveted specialist positions are in high demand, which means business owners will need to be more diligent and forward-thinking in their staffing approaches to attract the right talent.
Next steps: Aprio Talent Solutions provides the industry-specific expertise, network and connections you need to build a top-performing IT roster.
Schedule a consultation with our team today
The full story:
As the digital age evolves, with new products and advances in technology popping up every day, the market for top IT and tech positions also grows tighter.
And now, the COVID-19 pandemic has created a new competitive landscape within the IT and tech space that is presenting uncharted challenges for executives and their teams. Why?
Understanding the current state
Since the beginning of the pandemic, consumer prices around technology have gone up, a reflection of the steps many industries have taken to optimize their operations to meet COVID-induced barriers head on. For instance, statewide stay-at-home mandates gave way to remote work and the need for tech investments in digital communications and cloud collaboration platforms like Zoom and Box. What's more, retailers, restaurants and hospitality businesses have invested in e-commerce and programs to facilitate online ordering to maintain business from afar.
In turn, price increases are impacting employee hiring and retention. Tech candidates and existing employees are seeking higher wages to keep up with the booming market, putting pressure on executives and leadership to raise wages and attract the best talent to maintain a competitive edge.
The competing forces driving the tight labor market are showing up in the numbers. In July, as unemployment in tech hit a near-historic low of 1.5%, job postings for IT positions passed 318,500, an increase of more than 7,000 from the previous month.[1]
Though it's an exciting time to be in the space, low unemployment and the drive for higher wages are creating some challenges for employers. Aside from leveling up to stand out in the saturated market, many executives are expecting wage inflation in response to potential and current IT employees' need for higher compensation. What's more, companies also need to grapple with high demand in some key positions that will be essential to remaining competitive post-pandemic.
High-demand IT positions to watch for
In response to the explosive growth taking place in technology, there are a few types of specializations and positions that will be in high demand for companies in the coming months. These include:
Cloud technology specialists: As more companies move to 100% remote work or a hybrid combination of remote and in-person settings, cloud technology adoption will be more prevalent. Many companies are looking to hire internal cloud specialists to help manage integration, adoption, training and troubleshooting on these new systems.
Cybersecurity managers: Cybercrime has been on the rise since the beginning of the pandemic, with damages expected to reach a whopping $6 trillion this year.[1] To safeguard their customers, employees, key stakeholders and operations, businesses are investing more money into cybersecurity solutions, and that includes dedicated and experienced security specialists to focus on deploying protocols internally.
Data scientists: Data has become more complex and arguably more integral to companies in recent years, but especially since the onset of the pandemic. As companies modify their operations to cater to new customer needs and preferences, they'll need experts to help interpret key measurements and data insights to inform future decisions.
AI, IoT and machine learning engineers: Artificial intelligence (AI), the Internet of Things (IoT) and machine learning have been on the leading edge of tech innovation for the past few years. But with the unprecedented shutdowns perpetuated by the pandemic, the key benefits of these advances will be game-changing and profound. Automation, for instance, will be critical to maintaining the convenience and flexibility that customers have come to expect over the past year, while predictive analytics, a hallmark of machine learning, will be essential to help maintain business continuity and avoid errors and shutdowns in the face of another emergency. Companies will be investing in talented engineers to help lead the charge in these arenas.
Software development: COVID-19 has ushered in a new era of technology adoption, but it's just one chapter in a larger story about the importance of digital transformation going forward. As companies embark on their own digital transformation journeys and create technology roadmaps, some may choose to differentiate themselves with new proprietary tools, platforms and other solutions to better serve their customers. In-house software developers will play a big role in helping companies evolve their offerings on their own terms, eliminating the need for outsourcing.
This list is just the tip of the iceberg, and there is a wide variety of other positions that we expect will gain traction within the technology space. In a previous article, we described our Digital Transformation Advisory team's "play-to-win" approach, which we use to help businesses better understand the competitive playing field, where they can add value and how they can realistically accomplish their strategic objectives. Staffing is a key component of this exercise, and as you start developing your strategic plan for next year, it's important to reflect internally to identify your broader goals and gaps that can be filled with top talent.
The bottom line
Sourcing solid IT talent in the current competitive market can feel daunting, but it doesn't have to be. At Aprio, our Talent Solutions team taps into a deep network of high-performing IT leaders to connect top candidates with top job opportunities across the U.S., Canada and Mexico. As industry-leading experts with vast and multifaceted experience in the tech arena, we pride ourselves on providing our clients with highly-skilled, vetted technology professionals with proven track records.
If you're ready to start hiring top IT professionals to round out your technology team, schedule a free consultation with us today.
Related resources
[1] "2017 Cybercrime Report," Cybersecurity Ventures and the Herjavec Group, October 2017, https://1c7fab3im83f5gqiow2qqs2k-wpengine.netdna-ssl.com/2015-wp/wp-content/uploads/2017/10/2017-Cybercrime-Report.pdf, accessed August 2021.
[2] "New Hiring, Continuing Strong Employer Demand Drive Tech Unemployment Rate to its Lowest Level in Two Years, CompTIA Analysis Reveals," press release, on the CompTIA website, August 6, 2021, https://connect.comptia.org/newsroom/press-releases/2021/08/06/new-hiring-continuing-strong-employer-demand-drive-tech-unemployment-rate-to-its-lowest-level-in-two-years-comptia-analysis-reveals, accessed August 2021.
Stay informed with Aprio.
Get industry news and leading insights delivered straight to your inbox.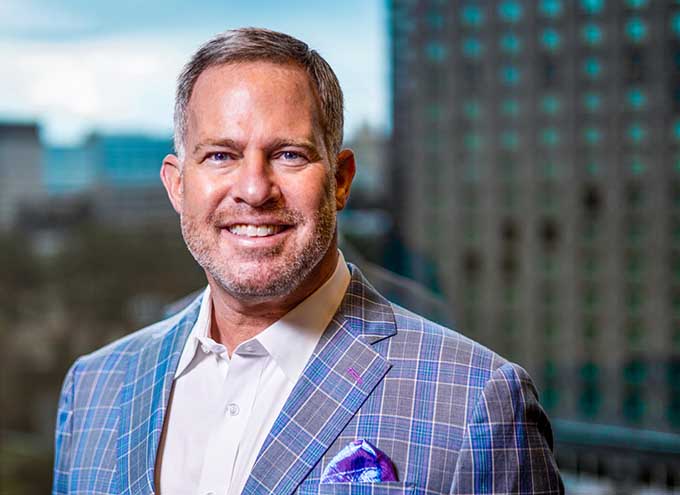 I provide advisory and digital transformation and IT solutions to businesses of all sizes — from start-ups to Fortune 500 companies. I advise C-level executives and key business decision-makers, as well as technology, sales and marketing professionals. My solutions are relevant to any industry, but I primarily focus on the healthcare, financial services, consumer goods, manufacturing and retail sectors.