What's in the Cards for Gaming? Watch Out for These Industry Disruptors
At a glance
The main takeaway: Gaming has grown into a billion-dollar global industry, bringing both areas of opportunity and increased risk.
Impact on your business: In 2022, be proactive about bolstering your anti-money-laundering program, while preparing for new reporting requirements and opportunities in cryptocurrency.
Next steps: To stay abreast of new issues in risk management, it's smart to get the guidance of a professional, experienced team. Aprio Forensic Services can help.
Schedule a consultation today!
The full story:
Gaming is one of the fastest-growing sectors today, reaching $231 billion in global market size in 2021.[1]
With the industry's rise in popularity, gaming organizations have started to embrace new technologies and the digitization of payment methods, opening up exciting opportunities for industry transformation. But with opportunity comes more risk.
Below, we explore some of the vulnerabilities and fraud risks gaming organizations should watch out for, in addition to other industry disruptions on the horizon for 2022.
From a risk perspective, monitor money-laundering red flags
In most cases, casinos and gaming platforms require players to verify their identities and bank account information when signing up for accounts. However, the wide variety of payment methods available for depositing money is what makes these organizations susceptible to money laundering. And now that more casinos and gaming organizations are accepting cryptocurrency (more on that below), the scope of these crimes and the identities of the perpetrators can be more difficult to parse out.
To protect your organization, it's important to be aware of the most common money-laundering red flags. Here are a few sample scenarios:
A player requests a winnings check in a third party's name or makes out a check without a specified payee.
A player attempts to avoid filing a report for cash by breaking up the transaction.
An infrequent or low-volume player inquires about opening an account with your casino or platform and asks about the ability to transfer funds to other locations.
A player is known by multiple names at a casino or on a gaming platform.
A player requests the transfer of winnings to the bank account of a third party, a known drug-source country or a country where there is no effective anti-money-laundering (AML) system.
As you may well know, all casinos and gaming organizations must maintain a written AML compliance program addressing risks posed by their customers, products, services and location, under regulations imposed by the U.S. Financial Crimes Enforcement Network (FinCEN).
A professional forensics team (like our team at Aprio) can also help you perform internal or external independent compliance testing commensurate with the money-laundering risks posed by the products and services you provide. Vigilant testing and adherence to AML compliance helps safeguard your organization against money laundering and other dangerous, and costly, financial crimes.
Additional disruptors on the horizon
In 2022, gaming organizations that deal in cryptocurrency need to be proactive in planning for future reporting requirements, in addition to staying vigilant against fraud. The Infrastructure Investment and Jobs Act, which was passed by Congress and signed by President Biden in November, will require businesses to report digital asset transactions of at least $10,000 to the IRS and/or FinCEN starting in 2024. Click here for our full summary of the provisions and how they may affect your organization.
Aside from these technical aspects, it's also wise to consider how cryptocurrency may affect your gaming organization from a strategic perspective. More players have adopted crypto as a payment method due to the anonymity and security it can provide.
In the next segment of this article series, we'll be taking a deeper dive into the crypto trend in gaming, and sharing some risk management best practices to implement if you intend on offering it as a payment option to your players.
In the meantime, don't hesitate to reach out to Aprio's Forensic Services team for advice on how to bolster your AML program or how to protect your business as it grows into the future.
Schedule a consultation with our team today.
Related resources
[1] Statista, "Key industry data on the casino and online gambling sector worldwide in 2021," November 2021, https://www.statista.com/statistics/1177376/global-casinos-online-gambling-industry/, accessed February 2022.
Stay informed with Aprio.
Get industry news and leading insights delivered straight to your inbox.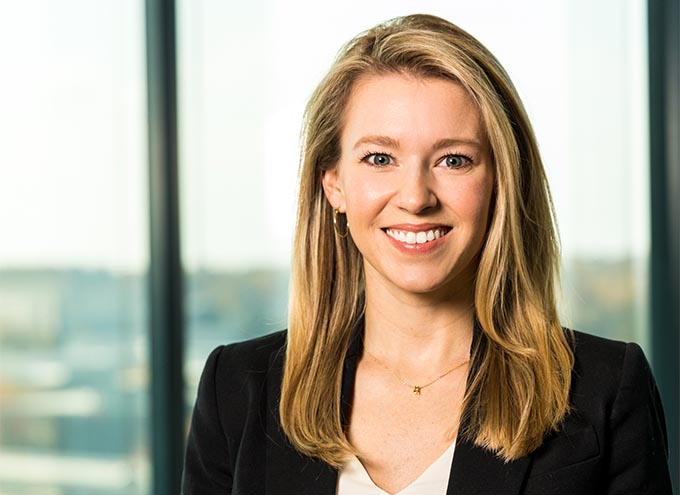 Haley Beatty is a forensic accounting, financial crime reporting expert. Her specialties include Anti-Money Laundering (AML), Know Your Client (KYC) investigation and regulatory compliance. She has advised some of the largest financial institutions in the world and led teams of 500 investigators. Haley works closely with clients to establish and advance AML compliance, monitoring and reporting programs that exceed regulatory requirements. She has experience advising a broad spectrum of financial industry clients from FinTech companies to MSBs and transaction processors.