Alabama Enacts Significant Income Tax Reform
Alabama income tax reform includes adopting a single sales factor for apportionment, repeal of its throwback rule, and decoupling from GILTI. In addition, the state is the first to enact an elective pass-through entity tax since the IRS published Notice 2020-75.
By: Jeff Glickman, Partner-in-Charge at Aprio
On February 12, 2021, Alabama Governor Kay Ivey signed into law House Bill 170, which makes significant changes to the state's personal and corporate income tax provisions. To help you better understand what these amendments entail, we've described them in more detail below.
Exempts COVID-19-Related Payments from Alabama Income Tax: The legislation generally excludes from Alabama income tax any tax credits, advance refund amounts or other payments received pursuant to COVID-19-related federal legislation. This includes the cancellation of debt for any Paycheck Protection Program (PPP) loans under either the Coronavirus Aid, Relief and Economic Security (CARES) Act or the more recent COVID-related Tax Relief Act of 2020, which was enacted as part of the Consolidated Appropriations Act of 2021 (P.L. 116-260). In addition, Alabama will conform to the deductibility of expenses for forgiven PPP loans.
Single Sales Factor and Repeal of Throwback: For tax years beginning on or after January 1, 2021, Alabama will apportion income based on a 100% sales factor. Previously, the state applied a three-factor formula consisting of property, payroll and double-weighted sales. In addition, the legislation repeals the throwback rule for sales of tangible personal property. Under that rule, sales of tangible personal property shipped from a location in Alabama to the United States government, or shipped to a purchaser located in a state in which the taxpayer was not taxable, were considered Alabama sales (i.e., included in the numerator of the Alabama sales factor).
Exclusions for Contributions to Capital: The Tax Cuts and Jobs Act of 2017 (TCJA) amended Internal Revenue Code (IRC) Section 118 to provide that a corporation may not exclude from income contributions made by a governmental entity. House Bill 170 decouples from that provision if the contribution is made by the state of Alabama or any of its political subdivisions. Therefore, taxpayers may deduct those contributions from federal taxable income to the extent that they were included. This amendment is effective for contributions made on or after December 23, 2017.
GILTI Decoupling: Under the new legislation, Alabama decouples from global intangible low-taxed income (GILTI) inclusions for tax years beginning on or after January 1, 2018. In other words, GILTI amounts included in federal taxable income under IRC Section 951A are now deducted in determining Alabama income taxes, and any expenses that are directly or indirectly attributable to the deducted amount must be added back. In addition, the IRC Section 250 deduction shall apply only to the extent that the same income was included in Alabama taxable income.
For the above two items — contributions to capital and GILTI — refunds will not be granted arising from these new provisions for tax years ending before January 1, 2020, even though each item has a retroactive effective date. Therefore, taxpayers will need to consider whether they will benefit under these new rules and if they can file amended returns to increase tax attributes. It is possible that the state will provide some additional guidance in this regard.
Business Interest Expense Limitation Modifications: Effective for tax years beginning on or after January 1, 2021, the legislation modifies the IRC Section 163(j) limitation as follows:

A taxpayer will not be subject to the interest expense limitation for Alabama income tax purposes if the federal consolidated group of which the taxpayer is a member is not subject to any federal limitation, even if the taxpayer files a separate Alabama income tax return. If the taxpayer (or the federal consolidated group of which it is a member) is subject to the limitation, then the limitation is calculated on a separate-entity basis or, if the taxpayer files as part of an Alabama consolidated group, on the basis of such group.
The legislation codifies rules consistent with administrative guidance released by the Alabama Department of Revenue on July 31, 2018, regarding the interplay between the 163(j) limitation and the state's add-back for any interest expenses incurred to a related member as follows: (i) the 163(j) limitation is applied first, and (ii) any 163(j) limitation is allocated on a pro-rata basis to the interest income recipients.
If a taxpayer has nonbusiness income or a nonbusiness interest expense, it is required to allocate the nonbusiness interest expense to nonbusiness income and to calculate its 163(j) limitation associated with the nonbusiness income/interest expense on a pro-rata basis. Nonbusiness interest expenses are only allowed to reduce nonbusiness income.

Electing Pass-Through Entity Tax: Alabama became the first state to enact an elective pass-through entity tax since the IRS published Notice 2020-75. Effective for tax years beginning on or after January 1, 2021, partnerships and S-corporations may elect to pay an entity-level tax on Alabama income at the highest marginal rate (currently 5%). The election must be made by the 15th day of the third month following the close of the tax year for which such election is desired. Once made, the election is binding for all future tax years until it is revoked by the entity. The electing pass-through entity is required to make estimated payments in the same way as corporations; owners of such entities will not be liable for Alabama income tax on their distributive shares.
At Aprio, we are proud to have a State & Local Tax (SALT) team that constantly monitors these and other important state tax topics, so you are always up-to-speed on the legislative changes that impact your business's tax situation. Keep an eye out for significant developments on this topic in future issues of the Aprio SALT Newsletter.
Contact Jeff Glickman, partner-in-charge of Aprio's SALT practice, at [email protected] for more information.
This article was featured in the February 2021 SALT Newsletter.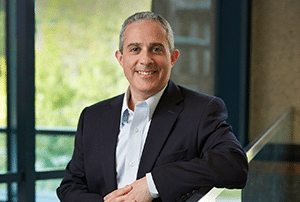 Jeff Glickman is the partner-in-charge of Aprio, LLP's State and Local Tax (SALT) practice. He has over 18 years of SALT consulting experience, advising domestic and international companies in all industries on minimizing their multistate liabilities and risks. He puts cash back into his clients' businesses by identifying their eligibility for and assisting them in claiming various tax credits, including jobs/investment, retraining, and film/entertainment tax credits. Jeff also maintains a multistate administrative tax dispute and negotiations practice, including obtaining private letter rulings, preparing and negotiating voluntary disclosure agreements, pursuing refund claims, and assisting clients during audits.
(770) 353-4791