Female Entrepreneurs: Find the Right Grant for Your Small Business
At a glance
Fund raising remains the top challenge: Women-owned businesses are a growing force in today's economy, yet they continue to face challenges securing funding.
Finding female-focused funding: There are a lot of resources out there, but it can be tricky to narrow down the opportunities specific to female entrepreneurs.
You don't have to go it alone: Aprio's experts can guide you through the arduous process to find the funding your business needs.
Need assistance finding and selecting the right funding option for your business? Schedule a consultation today.
The full story:
The competition for small-business grants is fierce, especially for women-owned businesses.
Women across the globe are empowering each other, driving change and reinforcing how female entrepreneurs are fundamental to growing a strong economy. Yet female entrepreneurs continue to struggle to identify sources of funding, especially amid the pandemic.
As of 2019, women-owned businesses represented an estimated 42% of all U.S. businesses, employing 9.4 million workers and generating $1.9 trillion in revenue; however, female-owned businesses experienced a 25% drop in 2020, according to the National Women's Business Council annual report,1 suggesting that the pandemic and economic crisis has disproportionately impacted women-owned businesses. While in some part this may be attributed to women taking on a larger share of family obligations following school closures and lack of childcare, it also highlights a lack of adequate funding resources available to help women-owned businesses navigate such challenges.
Female-focused funding opportunities
With the ability to make a significant impact on the economy, it's essential for female entrepreneurs to succeed and overcome the challenges when qualifying for loans and financial support. You never know when a new grant might pop up, so it's important to know where to look. Here are some unique opportunities for women-owned business grants and funding.
Amber Grants was founded in 1998 by WomensNet to honor the memory of a young woman who passed away before fulfilling her entrepreneurial dreams. Each month a recipient is selected and awarded $10,000. At the end of each year, one of the 12 monthly grant winners will be awarded an additional $25,000. Grantees are also invited to participate in their entrepreneurial community dedicated to assisting women business owners.
How to apply? It's simple. They are looking for passion and a good story. Write an essay about yourself, your business goals and pay a small application fee.
SoGal Foundation is a startup grant that awards several $5,000 and $10,000 cash grants to Black women and Black nonbinary entrepreneurs (inclusive of multiracial). Grant recipients will also receive mentorship to navigate the fundraising process as well as a lifetime membership to the SoGal Foundation.
How to apply? To qualify, you must identify as a Black woman or Black nonbinary entrepreneur and have a legally registered business with a scalable model.
Cartier Women's Initiative Award is an international program that is awarded once a year to 21 female entrepreneurs. The top seven finalists will receive $100,000 with one-on-one mentoring and the remaining 14 finalists will receive $30,000. In addition, the finalists will receive access to workshops, business coaching seminars and networking opportunities. To be eligible, you should have a proven business model, be in the early stages of development and growth (between one-to-five years) and be a licensed/registered operation at the date of application.
How to apply? You'll need your resume, pitch deck, business registration documents and a one-minute video of yourself discussing the motivation behind your business model, the impact you wish to create and what you hope to gain through the Cartier Women's Initiative community.
Additional opportunities
Keep in mind, there are a lot of resources out there, but it's important not to limit yourself to solely women-owned business grants. Your business may qualify for additional opportunities. Here's a few resources to help you navigate and identify additional sources of funding.
Grants.gov is a database of federally sponsored grants including those for small businesses. It's a great resource and starting point to search for a variety of grants.
Grantsforwomen.org is a good place to find national and local grant funding opportunities and scholarships that may otherwise go unnoticed.
Grantwatch.com is a database for federal and private funding for small and/or nonprofit organizations.
The Bottom Line
Women-owned businesses show no signs of slowing down and will continue to make a major impact on the country's economic growth. Get ahead of the competition for grants with diligent research. Each grant is unique and has its own set of requirements. See where your business fits in. Check your eligibility, apply on time and track your applications. Most importantly, remember, you got this!
And if you need assistance, Aprio's team of experts are here to guide you through the process. In addition to receiving available grants and appropriate funding, there are many tax credits also available that should not be overlooked.
Schedule a free consultation with us today and get started.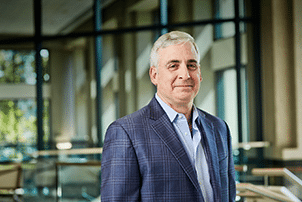 Mitchell is the partner-in-charge of Aprio's Tax practice as well as the Technology & Biosciences group. He has been a partner since 1990 with Aprio, which is the largest Georgia-based tax, accounting and consulting firm. Mitchell works with companies in the software, gaming, clean tech, financial technology (FinTech), health care IT, processing, biosciences (biotech and medical device) and manufacturing industries. Whether a company is pre-revenue, starting up, growing or preparing for a liquidity event, Mitchell works with them to maximize their potential at each stage. He is known for promoting research, innovation and entrepreneurship by enabling companies to be successful, regardless of where they are in their business lifecycle.
(404) 898-8231