Influencer Marketing Has Taken Over: What is it and How Will Your Business Benefit?
At a glance
Not a passing trend: Influencer marketing is hot. In fact, more companies are adding some form of it into their marketing strategies.
Driving engagement makes a big impact: Influencers connect with their followers in a more personalized way, which can set trends and start conversations that ultimately drive sales.
Be smart about your partners: The potential is too big to pass up, but if you're new to influencer marketing, it can be a bit overwhelming. Before you jump in, it's important lay out your goals and identify the right opportunities for your business.
The full story:
Over the last decade, social media has grown from a place to connect with friends and family to a must-have marketing tool used by companies and big brands.
Millennials and Gen Z spend a large portion of their day on social media and are shaping the way companies and brands build their marketing strategies. So much so that entire internal departments and companies have been established to solely focus on developing creative and strategic influencer marketing campaigns.
It's no surprise then that there has been a rise in influencer-driven marketing since the beginning of the global pandemic. Companies that weren't originally on the influencer bandwagon have certainly jumped on as the e-commerce industry grew. If you're on the fence about whether influencer marketing is right for your company, we broke down the basics for you.
What is an Influencer?
Simply put, an influencer is a person with a unique ability to influence potential buyers by recommending and promoting a product or service. In today's world, influencers use their social media platforms (most often Instagram, TikTok and YouTube) to share their daily lives with their thousands of followers. In sharing the brands they can't get enough of and the products and services they swear by, social media stars provide not-so-subtle product endorsements that build trust for those brands among their followers.
Types of Influencers
Not all influencers are created equal. Their levels of influence can vary wildly across quality of content, level of engagement, number of followers and niche they operate in. Keep in mind, the higher the following does not necessarily translate into higher influence. As an influencer grows in popularity, they often struggle to maintain a high engagement rate with their followers.
Mega-influencers consist of social media powerhouses with an insanely huge following reaching more than 1 million people. Their social status has put them in a category similar to celebrities; however, they are more reachable than actual celebrities and are less costly.
Macro-influencers have built an impressive social presence in their area of expertise and have roughly 100,000 to 1 million followers. While they may be a step down from mega-influencers, they are more common and have extensive experience partnering with brands.
Micro-influencers are ordinary folks like you and me. They've become a specialist and go-to in their niche and have around 10,000 to 100,000 followers. Micro-influencers have become more popular because they've carefully curated a community of loyal followers and are picky when selecting brand and company partners.
Nano-influencers are the newest form of influencer and are gaining popularity. They are experts in highly niche areas with 1,000 to 10,000 loyal followers who are likely to make purchasing decisions based on products shared. Because of the significant weight they carry and the engagement they've created, nano-influencers shouldn't be overlooked when considering partnering with an influencer.
How will your business benefit?
Authenticity is key. So, when an influencer partners with a brand or company because they believe the products or services are relevant to them and their followers, it puts your business right in front of the audience you are trying to reach.
Most influencers are cautious about who they partner with because they've taken time to build a community based on an authentic voice. So, when an influencer shares a product or service to their followers, it's like a friend giving another friend advice. Nowadays that connection holds more selling power than traditional marketing methods.
Despite there being a relatively new shift towards influencer marketing, it makes a big impact. According to a 2019 Mediakix Influencer Marketing Survey, 89% of marketers say ROI from influencer marketing is comparable to or better than other marketing channels, and 71% say the quality of customers and traffic from influencer marketing is better than other sources.[1] People are more likely to trust recommendations from real people vs directly from a brand or company. If an influencer is consistent, they become a trusted authority in their niche.
The Bottom Line
The line between what constitutes as a celebrity versus a popular influencer is becoming blurry as influencers continue to change the marketing game. Influencers have demonstrated their value by determining what content, trends and conversations are relevant, making companies and brands eager to tap into their power. Have you evaluated if influencer marketing is right for your company?
If you're on the fence if influencer marketing is right for your company, take a dive into the basics and we'll be here to assist you in identifying unique opportunities.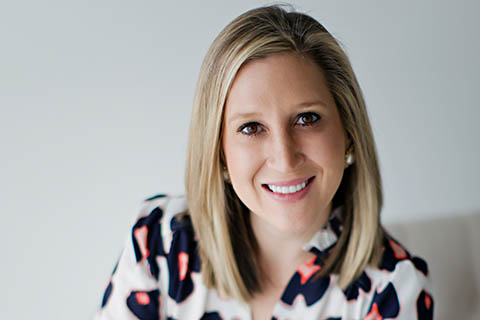 Meredith is a partner in Aprio's Tax practice, specializing in R&D Tax Credits. She has over 12 years of experience serving clients in a variety of industries, including technology, manufacturing, retail, hospitality and aerospace.