The Pulse – What's Happening in the Economy and the Capital Markets: 3/01/2021 – 3/05/2021
Executive Summary
Waiting for the Ball to Drop: Do you remember the feeling of anticipation — pre-COVID-19, of course — that comes with getting ready to go out to a New Year's Eve party? The economy is starting to feel that way. The economic data continues to improve, and there is a palpable sense that we're near the point of widespread vaccinations.
Tracking Travel Industry Optimism: Influential travel CEOs are seeing a light at the end of the tunnel, signifying positive horizons ahead for a sector that has been hit hard by the economic impact of the pandemic.
COVID and Commercial Real Estate: Our focus of the week is on the commercial real estate market, which has been front and center since the onset of the pandemic. How are investors looking at the sector?
Conclusion: With enthusiasm driving the economy and capital markets, and positive projections from sectors hit hardest by the pandemic, the outlook is positive for investors heading into the end of the first quarter.
Keep reading for more of the latest market and economic news you should know.
In the Markets
The enthusiasm that is driving the economy is playing out in the capital markets. While headline performance for the larger indices is not particularly eye-catching, when we look below the surface, we see the dispersion between the excitement for a return to "normalcy" compared to the negative effects of COVID-19.
This disparity was more pronounced in smaller U.S. companies — while the Russell 2000 index declined 0.4%, the index's growth companies declined 4.2% while those that are value/cyclical rallied 3.5%, for nearly an 8% difference for the week.
In the Economy
Economic data continues to be mostly positive; specifically, the impact of constrained supply chains on pricing has caught our eye:
ISM Prices Paid: The index was 86, well above expectations and higher than January.
ISM Prices Paid by Service Providers: The index hit a 13-year high.
This pricing jump impacted service providers. Service PMI missed expectations, expanding at its slowest pace in nine months. Though the index was still at a healthy level, it disappointed performance-wise. Some key factors impacting the number include:
The Texas weather — according to Anthony Nieves, chair of the ISM Services Business Survey Committee, it was "one of the variables, for sure one of the factors in there, but not the big one. The big one I feel right now has to do with capacity constraints due to increased demand and not having the output, coupled with the logistics issues."
Pent-up demand is not just in supply chains; we're also starting to hear about travel enthusiasm:
In February, the return for hotels crushed other broad indices, including the very strong small company value index.
CEOs of several leading travel companies are noting the surge in interest on investor calls. Here are some key excerpts:
People miss traveling more than anything else
"We did a survey recently of American travelers, and we found a couple of things. The first thing we found is that people missed traveling — that's not surprising — but we also found that people missed traveling more than any other out-of-home activity. People missed traveling more in America than going to a restaurant, going to sports, live music or other activities." — Brian Chesky, CEO of Airbnb (ABNB)
Increasing demand & prices
"… We've already been seeing the leisure recovery pick-up since the beginning of the year when it was at its low point. Not only has occupancy been picking up in February, but overall bookings have consistently increased each week so far this year.
"Bookings and rebookings of weddings into the second half of 2021 and 2022 have been very strong, and we're seeing rebookings of groups into the second half of 2021 and all of 2022 as well." — Jon Bortz, CEO of Pebblebrook Hotel Trust (PEB)
"… When you look at the first half of 2022 — again, it's very, very early — the pricing that we're seeing relative to like-for-like for 2019 shows that our rates are up with or without any application of future cruise certificates." — Jason Liberty, CFO of Royal Caribbean Cruises (RCL)
"… We are very encouraged and very pleased by the strong booking activity driven by pent-up demand across all three brands for 2022 voyages … For the first half of 2022 and for all of 2022, in fact, our load factor is currently well ahead of pre-pandemic levels." — Frank Del Rio, CEO of Norwegian Cruise Line (NCLH)
Focus of the Week: Commercial Real Estate
Commercial real estate has been front and center with the impact of COVID-19. How are investors looking at this sector?
Bond investors, who focus on recurring cash flows from an asset, consider the opportunity cost of investing in a bond compared to a "risk-free" government bond — that's known as the "spread" and is a sign of the expected risk of the bond. We can do the same thing with real estate and cap rates; the greater the spread, the riskier the underlying asset is considered.
Boardwalk. Park Place. Should we buy a hotel?
As the chart below shows, across commercial real estate asset classes, spreads are returning toward pre-COVID levels and average levels of the last five years:
The COVID-19-induced shutdowns and recession resulted in about $146 billion of commercial real estate categorized as a serious risk of bankruptcy or default at the end of 2020.
In fact, despite the stress and greatest spreads as an asset class, the hotel sector is now closer to its five-year average — a sign that hotel investors believe the worst, in terms of occupancy, is behind them. This is another sign that investors are warming up to post-COVID travel.
On the other hand, the commercial real estate office market remains a big question mark: Crain's New York and Bloomberg note that New York's Financial District has seen an 80% surge in sublease space, while Midtown Manhattan has seen a 36% increase.
A Few Stories That Caught My Eye
Disclosures
Investment advisory services are offered by Aprio Wealth Management, LLC, a Securities and Exchange Commission Registered Investment Advisor. Opinions expressed are as of the current date (March 9, 2021) and subject to change without notice. Aprio Wealth Management, LLC shall not be responsible for any trading decisions, damages, or other losses resulting from, or related to, the information, data, analyses or opinions contained herein or their use, which do not constitute investment advice, are provided as of the date written, are provided solely for informational purposes and therefore are not an offer to buy or sell a security. This commentary is for informational purposes only and has not been tailored to suit any individual. References to specific securities or investment options should not be considered an offer to purchase or sell that specific investment.
This commentary contains certain forward-looking statements. Forward-looking statements involve known and unknown risks, uncertainties and other factors which may cause the actual results to differ materially and/or substantially from any future results, performance or achievements expressed or implied by those projected in the forward-looking statements for any reason.
No graph, chart, or formula in this presentation can be used in and of itself to determine which securities to buy or sell, when to buy or sell securities, whether to invest using this investment strategy, or whether to engage Aprio Wealth Management, LLC's investment advisory services.
Investments in securities are subject to investment risk, including possible loss of principal. Prices of securities may fluctuate from time to time and may even become valueless. Any securities mentioned in this commentary are not FDIC-insured, may lose value, and are not guaranteed by a bank or other financial institution. Before making any investment decision, investors should read and consider all the relevant investment product information. Investors should seriously consider if the investment is suitable for them by referencing their own financial position, investment objectives, and risk profile before making any investment decision. There can be no assurance that any financial strategy will be successful.
Securities offered through Purshe Kaplan Sterling Investments. Member FINRA/SIPC. Investment Advisory Services offered through Aprio Wealth Management, LLC, a registered investment advisor. Aprio Wealth Management, LLC and the Aprio Group of Companies are not affiliated with Purshe Kaplan Sterling Investments.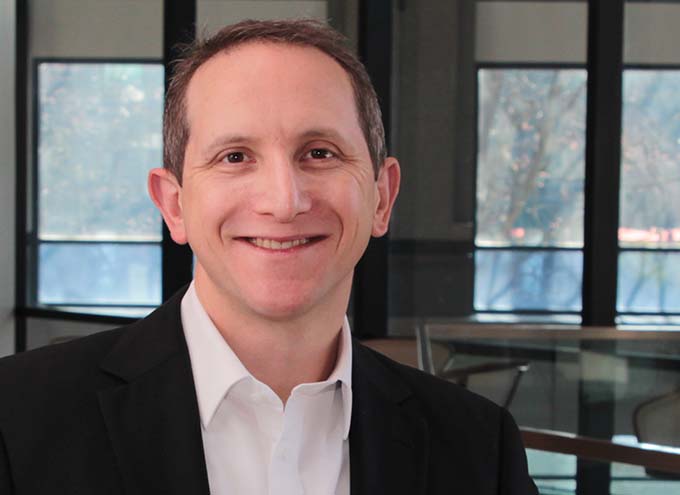 Chief Investment Officer At Aprio Wealth Management At Aprio Simeon is the Chief Investment Officer of Aprio Wealth Management and the Director of Aprio Family Office. Simeon brings two decades of professional investing experience in publicly traded and privately held companies, as well as senior-level operating and strategy consulting experiences.
(917)733-9141