Are You a Victim of Employee Fraud? Learn the Top Red Flags
By: Libby C. Neubauer
At a glance
The main takeaway: Ninety percent of all significant fraud losses are committed by employees, so business owners must educate themselves on the key warning signs to watch for internally.
Impact on your business: In order to properly detect a case of employee fraud, owners should know which areas of their business are most vulnerable in the eyes of malicious actors.
Next steps: Aprio Forensic Services team members have the knowledge, skills and experience owners need to not only uncover employee defalcations and fraud but to recover successfully.
Schedule a consultation with Aprio today
The full story:
When you hear stories about fraudulent crimes, you may instinctively believe that most events are perpetrated by outside actors — but the data paints an entirely different picture.
According to a survey by Willis North America, employees are behind 90% of all significant fraud losses. What's more, the Federal Bureau of Investigation uncovered that 60% of employees would steal if they knew they wouldn't get caught. It's clear that your business is much more likely to suffer fraud at the hands of its own employees than the outside world.
Below, we summarize the most common types of fraud, red flags to watch and the areas of your business that are most vulnerable.
First, what does employee fraud look like?
Internal theft can take many different forms, but the common denominator is that it can be hard to detect and can increase in scale if you are not vigilant. Some of the most common types of employee fraud include:
Abuse of business expenses — for instance, an employee who falsely characterizes personal spending as company spending, and files expense reports for those costs
Cash larceny, which is when an employee steals a payment from their company after it has already been recorded in the books
Check fraud or falsifying checks — these crimes often transpire in recordkeeping departments by people who create or are in charge of signing checks on the company's behalf
Company asset transfers to personal checking accounts
Fake invoices — like check fraud, we often see these crimes in recordkeeping departments, perpetuated by individuals who are in charge of creating and managing invoices
Payroll fraud, or the process of embezzling money from a business using the company's payroll platform and system
Skimming, which is when an employee steals a payment before recording it in their company's books
Aside from these methods, some nefarious employees have also started committing cyber theft, including stealing critical company data and business intelligence from internal systems. It is important that you practice due diligence in determining which employees gain access to systems that store your most critical data, especially data that relates to your customers and their personal, identifiable and financial information.
Common fraud warning signs to watch
Since most fraud crimes and activities are difficult to detect, it's essential to work with a qualified forensic accounting team to conduct investigations. Aside from enlisting professional help, you should also be mindful of the most glaring red flags for employee theft:
Previous disciplinary infractions: According to the Society for Human Resource Management, 40% of employees who steal from their workplace have experienced HR red flags in the past. If you have several employees who have a history of behavioral issues at work, then this is often a warning sign that they could make financial indiscretions in the future.
Employees who are not taking PTO: When an employee is committing fraud, it is common for them to stop taking PTO to avoid insight into their daily work. Often, companies overlook this behavior in longstanding employees, but I see red flags any time I hear a business owner brag about their secretary of 15 years who has not taken a vacation day in 10 years. Employers should be vigilant when monitoring this type of activity in all employees, whether they are tenured or new to the company. 
Lack of internal controls: When a company does not have internal controls in place, employees are allowed ample opportunities to commit fraud. Consider the example of a bookkeeper who prepares and reconciles payroll with no one else involved in the process; the opportunities for payroll fraud in these types of situations are endless.
Missing items or inexplainable transactions: If you notice that supplies are going missing from your warehouse or your account deposits don't match your ledger, then these are clues there are gaps in your processes and something else could be happening under the surface.
Lost cash: Are there incorrect cash amounts on your books?Perhaps you own a brick-and-mortar or retail establishment, and you notice that cash is missing from your vault or there are false entries on your cash register. It's easy to write off these occurrences as mistakes or the result of human error, but that's how employee fraud can go unrecognized for months and even years. Make sure to thoroughly investigate all instances in which cash goes missing as soon as they happen.
Aprio is here to help you recover from fraud
When you are looking for advice to help you investigate and recover from fraud, experience matters. At Aprio, our Forensic Services team members have the knowledge, skill, experience, training and education to support businesses in the most challenging disputes and fraud cases. We deliver proven computer forensics, collections, interviewing, forensic document analysis and investigative techniques to assist with determining the extent of alleged wrongful acts for internal matters, including employee defalcations and fraud.
If you suspect you have been a victim of employee fraud and need professional help, schedule a consultation with our team today.
Stay informed with Aprio.
Get industry news and leading insights delivered straight to your inbox.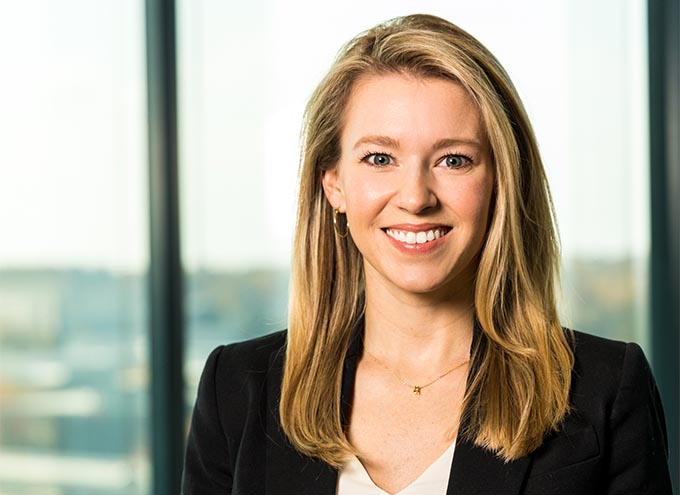 Haley Beatty is a forensic accounting, financial crime reporting expert. Her specialties include Anti-Money Laundering (AML), Know Your Client (KYC) investigation and regulatory compliance. She has advised some of the largest financial institutions in the world and led teams of 500 investigators. Haley works closely with clients to establish and advance AML compliance, monitoring and reporting programs that exceed regulatory requirements. She has experience advising a broad spectrum of financial industry clients from FinTech companies to MSBs and transaction processors.