How to Price Your Stock Options (and Avoid IRS Noncompliance Penalties)
Stock options provide a benefit for both employers and employees as a performance and retention incentive. But penalties for noncompliance with Internal Revenue Code Section 409A can be severe.
So, how should you price your stock options? Let's look at what to consider.
Fair market value and how to determine it
Section 409A states that stock options are treated as nonqualified deferred compensation if the stock options have an exercise price that is less than the fair market value (FMV) on the date of the grant. All deferred compensation arrangements for stock options must comply with several rules, including but not limited to, all of the following rules:
The exercise price must be at least equal to or above the FMV of the underlying shares as of the grant date.
The number of shares subject to the option must be fixed on the grant date of the option.
The option may not include any additional feature such as an exchange for other deferred compensation or material modifications for the deferral of compensation.
The company has to determine its fair market value to assign a "strike price" or purchase price of the shares. It is difficult for private companies to determine the price because there is no traded stock value that can be used on an open market. Thus, the company's board of directors has to decide which value to use for the strike price.
The Regulations under Section 409A provide detailed guidelines for determining the FMV by requiring a "reasonable application of a reasonable valuation method," including a few presumptively reasonable valuation methods or "Safe Harbors."
According to the IRS, a valuation method is a "reasonable valuation method" if it considers factors including, as applicable:
The value of tangible and intangible assets.
The present value of anticipated future cash-flows.
The market value of equity in similar companies.
Recent arm's-length transactions.
Control premiums or discounts for lack of marketability.
Whether the valuation method is used for other purposes.
Other financial and non-financial items.
In addition to the reasonable valuation method, the valuation is considered presumptively reasonable if it meets at least one of the Safe Harbor criteria below:
A qualified independent appraiser performs the valuation.
For startup companies, someone other than an independent appraiser who has the requisite knowledge and experience performs the valuation, and the valuation satisfies other criteria under Section 409A.
A formula is used to determine the valuation, as prescribed under Internal Revenue Code Section 83.
These valuations apply for up to 12 months unless there are intervening events that would materially impact the FMV.
What can cause the valuation to go "stale"?
Economic factors:
Changes in interest rates
Inflation or deflation
Economic outlook
Other factors:
Merger/acquisition
New material customer
New capital raise
Significant company events that materially affect value.
Remember, for a private company, the valuation gives the board guidance, like an insurance policy to protect from IRS audit or in the case of a future transaction.
Potential penalties for noncompliance with Section 409A
The company must carefully consider the valuation to avoid adverse tax consequences for both employers and employees. If the company fails to comply with the laws under Section 409A, amounts deferred under a nonqualified deferred compensation plan are includible in gross income to the extent that they are not subject to a substantial risk of forfeiture.
If the arrangement does not meet certain requirements of Section 409A, the compensation is subject to an additional 20% federal income tax, plus interest and penalties. Although these negative tax consequences apply to the recipient (employees), employers may still be responsible for failing to withhold and pay tax due on the income.
Let's assume your company granted a stock option to an employee to purchase 1 million shares with a strike price of $1.00 per share, which vest evenly over 4 years. However, the strike price should have been $1.50 per share. Assume the following:
FMV of shares 1 year later is $2.00 per share.
FMV of shares 2 years later is $2.50 per share.
FMV of shares 3 years later is $3.50 per share.
FMV of shares 4 years later, when shares are fully vested, is $5.00 per share.
What is the impact of noncompliance with Section 409A at the end of each of the next 4 years?
If Section 409A is violated, the employee must recognize ordinary income for the FMV that is excess of the strike price, a 20% penalty tax on the compensation and interest. Further, any appreciation in the fair market value of the option in subsequent years will be recognized with accruing penalty and interest from the date of vesting. As shown above, the company also has reporting and withholding obligations.
Other possible impacts of Section 409a
While 409A is an IRS code section, the IRS may not even audit a private company related to this matter. However, this is not a reason for companies to disregard the importance of 409A.
In almost every M&A transaction, 409A becomes a highlighted item because the related tax obligations triggered under 409A generally transfer to a buyer.
Consider the example above and assume the company did not report the deferred income each year. The company then is bought out for $5.00 per share, and the employee penalty is on the total gain, as displayed in the chart. If your company grants stock options incorrectly, creating a penalty under Section 409A, most employees expect that their employer will absorb this cost.
In the example table above, the $800,000 penalty reflected in year 4 could cost your company $2 million to fully compensate the employee.
Bottom line
Stock options are an attractive method to provide ownership incentives for employees. But noncompliance with Section 409A results in large penalties.
Companies need to understand how Section 409A impacts their future stock option grants and whether outstanding options must be modified to comply with Section 409A. Privately held companies in particular need to be acutely aware of the valuation requirements related to stock options.
While a company's management can determine a valuation themselves with a simple capital structure, we recommend a professional appraisal with a complicated capital structure, because of the complexity of the valuation modeling.
Do you have a stock option plan? Unsure whether your options comply with Section 409A?
Get in touch and let us help. Our resident expert is Mitchell Kopelman. Reach him at [email protected]
Any tax advice contained in this communication (including any attachments) is not intended or written to be used, and cannot be used, for the purpose of (i) avoiding penalties under the Internal Revenue Code or under any state or local tax law or (ii) promoting, marketing or recommending to another party any transaction or matter addressed herein. Please do not hesitate to contact us if you have any questions regarding the matter.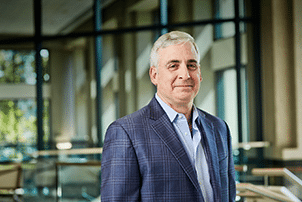 Mitchell is the partner-in-charge of Aprio's Tax practice as well as the Technology & Biosciences group. He has been a partner since 1990 with Aprio, which is the largest Georgia-based tax, accounting and consulting firm. Mitchell works with companies in the software, gaming, clean tech, financial technology (FinTech), health care IT, processing, biosciences (biotech and medical device) and manufacturing industries. Whether a company is pre-revenue, starting up, growing or preparing for a liquidity event, Mitchell works with them to maximize their potential at each stage. He is known for promoting research, innovation and entrepreneurship by enabling companies to be successful, regardless of where they are in their business lifecycle.
(404) 898-8231