Top Tools to Help Businesses Attract Better Talent, Faster
At a glance
Stay competitive: Highly specialized talent is hard to come by in today's hot job market, so you need a recruiting and staffing team that's ready for the challenge.
Employ savvy solutions: The most important tools to attract the right talent include a robust network, curated database, top technology and the expertise of industry professionals.
Partner with a team: Aprio Talent Solutions can provide all of the tools you need to source, attract, hire and retain the best-possible talent to support your business.
Schedule a free consultation today
The full story:
We are currently in one of the hottest job markets in recent years, with employees rapidly changing positions in search of higher wage growth.
Though the competition is fierce across industries, it's increasingly intense in the technology field, as well as other sectors that demand highly specialized talent.
So, what is the key to maintaining a competitive edge and attracting better talent, faster? You need to partner with a staffing and recruiting team that has the tools to actually identify the right people for the job in the vast sea of candidates in the marketplace. Those include:
1. A robust, relationship-driven network
Have you ever heard the old adage, "It's not what you know, it's who you know?" That sentiment applies to your quest for talent. In other words: if you want to bring highly skilled specialists (for instance, financial professionals or technologists) on to your team, you need to be connected with other highly skilled specialists.
Talented employees at the top of the hiring chain are looking for opportunities and potential employers that come highly recommended by peers they trust. Therefore, you need to have access to a broad, professional network that is built on long-term relationships to get your foot in the door.
2. A curated database of top-tier talent
As an owner or executive, you don't have time to sift through resumes and participate in interviews with candidates that do not meet your vision, needs and qualifications. That's why you should have access to a database of vetted, endorsed and diverse candidates to help you make important hiring decisions faster.
3. A superior recruiting technology platform and deep data intelligence
The recruiting and hiring process can be time-consuming and often gets bogged down by manual inefficiencies. And though ample due diligence is important, in the current market, you can't afford to waste time on manual research and sourcing strategies.
You need to leverage technology solutions powered by data intelligence to help you centralize your recruiting process and easily identify and track candidates throughout the hiring lifecycle. Solutions may include applicant tracking systems, integrated human capital management software (which can handle the more administrative aspects of the HR and recruiting process), a talent intelligence system and a recruitment customer relationship management (CRM) system, among other platforms.
4. A team of industry pros
The right recruiting and staffing team can be the differentiator you need to stand out from the crowd and wade through the saturated marketplace to find candidates that will take your organization to the next level. But it's not enough to simply partner with talented recruiters. You need to seek the expertise of staffing and recruiting professionals who are well-versed in your industry and have the credentials associated with the positions you're hiring for.
Aprio's Talent Solutions team is comprised of these types of industry professionals. We can also provide your business with all of the features we discussed above — from valuable professional networks and robust talent databases to top technology solutions that can power your success.
The bottom line
Aprio Talent Solutions serves clients of all sizes — from startups to multinational corporations — and we routinely deliver quality accounting, finance and IT talent across the United States, Canada and Mexico.
Schedule a free consultation if you would like to learn more about how we can help you.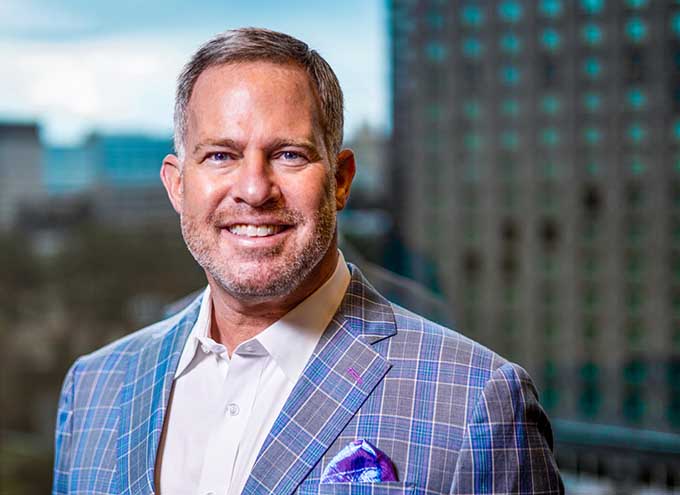 I provide advisory and digital transformation and IT solutions to businesses of all sizes — from start-ups to Fortune 500 companies. I advise C-level executives and key business decision-makers, as well as technology, sales and marketing professionals. My solutions are relevant to any industry, but I primarily focus on the healthcare, financial services, consumer goods, manufacturing and retail sectors.