ESG is Coming to a Supply Chain Near You
At a glance
Main takeaway: As supply chain challenges from the pandemic start to ease, we believe environmental, social and governance issues for supply chains will increase in priority as Fortune 500 companies look upstream.
Impact on your business: As momentum for environmental, social and governance continues to increase, it's time for supply chains to think about implementing sustainable initiatives into their business practices.
Next steps: Aprio's Manufacturing and Distribution Services team can provide a tailored ESG roadmap and help you set reasonable goals on your sustainable journey.
Schedule a consultation with the Aprio Manufacturing & Distribution team Today.
The full story:
The chaos surrounding supply chains the last two years is finally residing. While challenges still exist, supply chains have experienced steady activity, a replenishment of inventory and improved delivery times.
Despite this optimistic outlook, there is still a lot of work that needs to be done to reach pre-COVID levels and it's understandable that environmental, social and governance (ESG) initiatives are not top of mind. That's not to say ESG isn't on executives' minds, however, tackling ESG issues on top of recovering from the disruptions due to the pandemic could add uncertainty to an already delicate situation.
The thing is, ESG is good for business from the investor and boardroom level down to the frontline employees. It may seem like an overwhelming burden starting out, but incentivizing executives to embrace ESG can help you drive objectives and gain competitive advantage.
Incentive packages to drive ESG objectives
In corporate America, offering incentives to drive strategy and meet financial results is common practice. In fact, this has become a major component for measuring and reporting ESG initiatives. ESG has quickly become a routine key performance indicator, which has prompted investors to begin using incentives as a method to address ESG issues.
By linking executive compensation to ESG-related objectives makes embracing ESG a personal goal. Executives now have a reason to make ESG a priority and focus on measuring and achieving ESG goals company-wide.
Gain competitive advantage
Investors are increasingly laser-focused on ESG and use it as a method in evaluating companies. While adopting an ESG strategy can help you look more valuable in the eye of an investor, it will also position you ahead of your competitors who may view ESG as a burden.
You might be asking yourself, how? For one, an ESG strategy will enable customers and potential customers to differentiate your company from competitors on more than a price point. Fortune 500 companies have been working on ESG initiatives for a while and soon (if not now) will be looking into the ESG efforts of potential vendors. It can be that differentiating factor that helps you stand out from the competition as more companies and consumers are interested in understanding the values behind a company and their products to see how they align with their own.
Why should supply chains care? Because ESG reporting is no longer an if, but a when.
The Securities and Exchange Commission (SEC) has proposed new guidelines in accordance with the Greenhouse Gas (GHG) Protocol for reporting on climate-related risks that would require the disclosure of greenhouse gas emissions. The comprehensive and global framework created by the GHG categorizes greenhouse gas emissions into three Scopes.
Scope 1 greenhouse gas emissions are a direct result of company-owned resources.
Scope 2 greenhouse gas emissions are indirect as a result of the purchase and consumption of company electricity, heating, cooling and/or other forms of energy. The GHG Protocol for Scope 2 guidelines is being revised and will be released this summer.
Scope 3 indirect greenhouse gas emissions, also referred to as value chain emissions, are harder to monitor because they are not company-owned and include the upstream and downstream activities of supply chains. There are 15 different categories for Scope 3 emissions, as defined by the GHG Protocol, and an organization must report emissions from all relevant categories.
Big retailers have already begun reporting on efforts to reduce their carbon footprint, specifically relating to activities that meet Scopes 1, 2 and 3. In Target's 2021 Corporate Responsibility Report they detail the important role ESG plays within their organization, and on how they have been working to track and calculate their Scope 3 emissions to reach their goal of net zero emissions by 2040. Home Depot's 2021 ESG Report detailed how the adjustments they made to their operations and investments in green energy has helped them reduce their Scope 1 and Scope 2 greenhouse gas emissions by 127,000 metric tons. The ESG efforts made by Target and Home Depot are two examples of how ESG is trickling down to supply chains.
Additionally, the Infrastructure Investment and Jobs Act passed in November 2021 revived the Superfund Chemical Excise Tax. This long-dormant tax, which took effect on July 1, 2022, will create compliance challenges for US companies who use, manufacture, sell, or import hazardous chemicals and/or substances from a predetermined list from the IRS.
The bottom line
Whether you are ready or not, ESG is here to stay. Taking the steps now to assess where your supply chain is today will help you establish a plan that can scale and evolve with your business. Do you need help getting your ESG ducks aligned to your supply chain? Aprio's Manufacturing and Distribution Services team can provide a tailored ESG roadmap and help you set reasonable goals on your sustainable journey.
Related Resources/Assets/Aprio.com articles/pages
The Pulse on the Economy and Capital Markets: July 11-15, 2022
The SEC and EU Release New ESG Regulations: How Will Government Contractors be Impacted?
Resurrected Superfund Chemical Excise Tax Creates New Filing Requirements for US Manufacturers
What Does Your ESG Score Really Say About Your Company?
About Aprio's Manufacturing & Distribution Services
About Aprio's ESG Advisory Services
Schedule a consultation with the Aprio Manufacturing & Distribution team Today.
Stay informed with Aprio.
Get industry news and leading insights delivered straight to your inbox.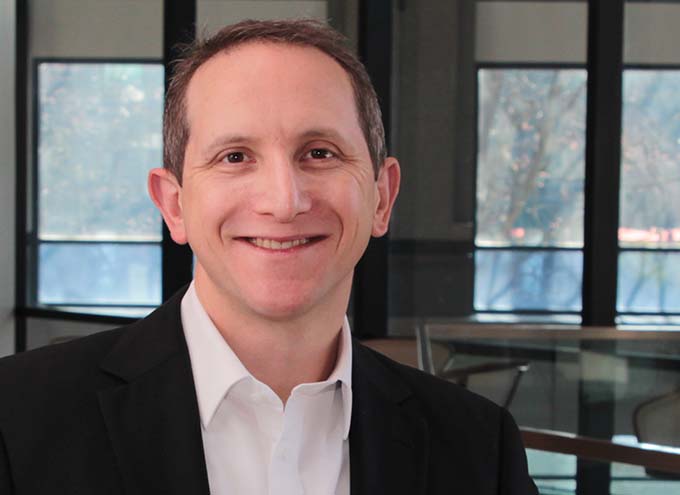 Simeon is the Chief Investment Officer of Aprio Wealth Management and the Director of Aprio Family Office. Simeon brings two decades of professional investing experience in publicly traded and privately held companies, as well as senior-level operating and strategy consulting experiences.