Ready to Buy a New Restaurant? Consider 3 Factors First
At a glance
The main takeaway: If you're ready to add a new restaurant to your portfolio, it's important to do some foundational research before you even think about diving into the transaction process.
Impact on your business: Be sure to evaluate your needs and wants, competition, target market and the prospective purchase's financial metrics prior to making any serious moves.
Next steps: Aprio's Restaurant, Franchise and Hospitality team can give you proactive advice, industry expertise and guidance to make the decision that is best for you and your long-term career goals.
Schedule a consultation with Aprio today
The full story:
Your restaurant is your livelihood and an extension of your family. If you are a long-term owner, then you may have the good fortune of building a solid menu and a beloved group of regular clientele who keep coming back for more.
At some point in your career, you may feel the itch to buy a new restaurant or even create a new concept that caters to a different demographic or geography. Before you even dive into the complexities of the sale process, it's essential to start from square one and do some foundational research to ensure you are making the best possible decision.
Here are three actions to take before opening a new location.
1. Understand your needs and wants
Before you start scouting restaurants to buy, you need to get a clear understanding of what you want from your new restaurant space. For instance, you may be interested in developing your own business entity but purchasing specific items from the existing restaurant, including:
Branding and likeness, such as the restaurant's logo or trademark
Equipment and tools, including ovens, refrigerators, barware or ice bins, among other items
Furniture, including restaurant tables, chairs, barstools or decorative items
Health and safety permits
Lease for the building
Liquor license
Specific insurance policies
On the other hand, you may decide to purchase the entire restaurant business outright, including the existing entity and all of the assets that come with it. Other factors may influence your decision; for instance, the existing restaurant may not have a good reputation or reviews among patrons in the local community, which would support the case for rebranding and developing your own, standalone entity.
2. Perform target market and competitor analysis
Are you interested in catering to the same market that you serve in your existing restaurant? Or are you hoping to tap into a new demographic? Your ideal market will play a pivotal role in the location you choose to purchase. When scouting out restaurant spaces, many prospective buyers will visit anonymously as customers first to get a better sense of the clientele, special menu items, the restaurant layout and even the flow of service. You should also evaluate other important measures like visibility from the street, foot traffic, accessibility, parking and even operating hours compared to peak times of day.
It's also essential to perform your due diligence and evaluate competitors in the areas you're considering. Who are the restaurant's direct competitors? How far away is the competition geographically from the areas you are researching? What does the competition offer that your prospective restaurant purchase does not? Develop comprehensive profiles of both your competitors and target clientele to gain a better understanding of your prospective purchase beyond the numbers.
3. Evaluate and benchmark performance
Once most prospective buyers are ready to make an inquiry into a restaurant purchase, it is common practice for owners to provide standard, preliminary performance information (note that most owners will require you to sign a non-disclosure agreement before looking at their financial records).
There are a few key performance indicators (KPIs) that can give you a solid idea of the restaurant's cash flow and financial sustainability, including:
Cost of food, or how much the restaurant is spending on the ingredients that go into making the food it produces
Cost of labor, which is the amount the restaurant spends on employees' benefits and wages as a percentage of total sales
Profit margin, which will show you how much of the restaurant's sales go toward its bottom line
Combined cost, which represents all other miscellaneous expenses like permits, rent, and overhead
The quality of the restaurant's financial health and KPIs will inform your decision to buy and the type of sale you may want to structure. However, it's important to recognize that you can't consider financial metrics on their own; it helps to have a qualified professional team in your corner to make sense of the numbers and how they influence, affect or align with your long-term goals.
The bottom line
Deciding to add another restaurant to your portfolio is exciting and signifies a major milestone in your career as a restaurateur. Aprio's Restaurant, Franchise and Hospitality team can give you the proactive advice, industry expertise, capital resources and connections you need to advance your new business and achieve profitable growth.
If you are interested in purchasing a new restaurant location and are ready to start the process, schedule a consultation with us today.
Stay informed with Aprio.
Get industry news and leading insights delivered straight to your inbox.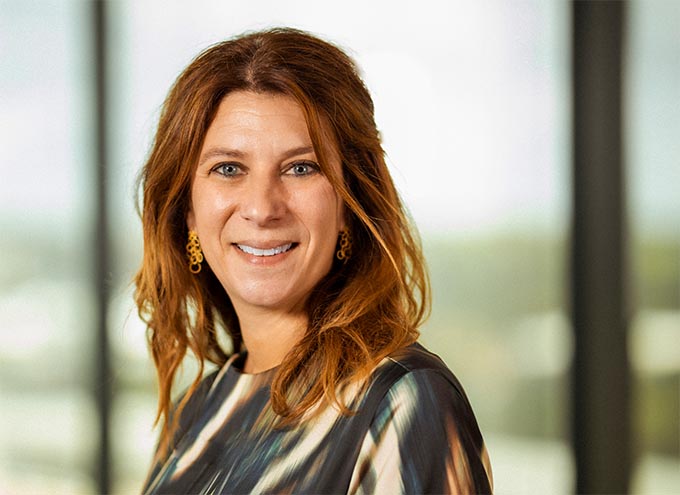 Dana Zukofsky is the Restaurant, Franchise & Hospitality Practice Leader at Aprio, providing advisory, accounting and consulting services to help foster profitability and growth.