SOC 2 vs. ISO 27001: Which One is Right for Your Company?
At a glance
Main takeaway: Companies are eager to demonstrate the effectiveness of their data protection systems, yet they're unsure which security framework — SOC 2 report or ISO 27001 certification — will meet their needs best.
Impact on your business: Deciding between a SOC 2 report and an ISO 27001 certification may seem like a daunting task; however, the answer may simply lie with the wants and needs of your customers.
Next steps: Aprio's Information Assurance team can help you identify which IT attestation-related service is right for your business.
Schedule a consultation with Aprio's Information Assurance advisors.
The full story:
The question of which IT attestation makes the most sense for your business is always tough to answer and is ultimately determined by your customer. As a general rule, the SOC 2 report is most used in the US, while an ISO 27001 is more widely used outside of the US. In addition, we often see the request for a SOC 2 report for companies in heavily regulated industries, such as financial services and healthcare. This is because the SOC 2 report provides significantly more audit detail in the report and includes testing for operating effectiveness in comparison to ISO 27001. Most US companies, especially those in financial services and healthcare industries, are going to request a Type II report. If you are dealing with European companies, it is likely that they will request an ISO 27001 certification.
What's the difference between a Type I and a Type II SOC 2 Report?
The assumption in the discussion above is that you are obtaining a SOC 2, Type II report and not a SOC 2, Type I report. A Type I report is a point-in-time report, like a balance sheet, and assumes that controls are placed in operation as of a specific date. As part of the Type I opinion, it is also assumed that the controls are designed appropriately to meet the applicable Trust Categories. A Type II report assumes that controls are operating effectively over a period of time, like an income statement. The typical period is usually 12 months but can be as short as 3 months. For all further comparison purposes in this article, it is assumed that the SOC 2 report is a Type II report.
Are the scopes similar in a SOC 2 Report vs. an ISO 27001 Certification?
In general, the SOC 2 report has a smaller scope than an ISO 27001 certification. As such, the time frame to receive an ISO 27001 certification is usually longer than a SOC 2. In addition, the ISO 27001 certification usually requires more policies and procedures to be developed and requires that an internal audit be performed prior to obtaining the ISO 27001 certification.
The scope of the ISO 27001 certification is over the information security management system (ISMS). The scope of the ISMS can be modified to meet your certification needs, including obtaining the certification over your entire organization or over a subset of your business. A SOC 2 report is focused on service organizations and usually the scope of the report is focused on the controls that affect your customers, such as the SaaS application that your customers are using. For example, The SOC 2 report will not test controls over your internal email system as that is usually not relevant to the services provided to your customers.
Is an ISO 27001 Certification easier to obtain?
While the scope is usually larger for an ISO 27001 certification, the level of documentation required to pass an audit is usually higher for a SOC 2 report. Since SOC 2, Type II reports include testing controls for operating effectiveness, companies must produce populations and evidence to support that those controls are operating throughout the audit period. The ISO 27001 certification primarily relies on the internal audit performed by the company being audited, and the surveillance audits in year two and three to confirm that the controls are operating throughout the three-year certification period.
Which report is better for GDPR compliance and/or Privacy requirements?
The Trust Category of Privacy can be added to a SOC 2 report along with Confidentiality, Availability and Processing Integrity. Security is always included in a SOC 2 report. ISO 27001 is a security certification; however, ISO 27701 can be included with your ISO 27001 certification to cover your privacy requirements.
Since ISO 27001 is used more heavily outside of the US, especially in Europe, we typically see ISO 27001 combined with an ISO 27701 certification as the "de facto" certification to demonstrate that you are compliant with GDPR.
The bottom line
At some point, your business will need to complete either a SOC 2 report or an ISO 27001 certification. The most important aspect is implementing the right reporting solution to grow your business with confidence and gain your customer's digital trust. Aprio's Information Assurance team can help you determine which path is right for your company.
Related resources
Stay informed with Aprio.
Get industry news and leading insights delivered straight to your inbox.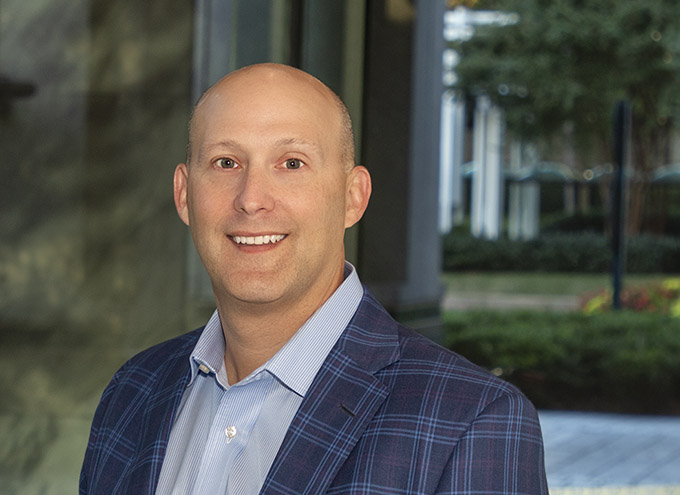 Brett is the National Partner in Aprio's IAS practice and a Certified CSF HITRUST Practitioner (CCSFP). He has 20+ years of focused business process and information technology control experience helping small to midsized companies protect their operations from cyber threats.