The Pulse on the Economy and Capital Markets: June 28–July 2, 2021
Executive Summary
Good news for markets: The S&P 500 closed at an all-time high last week, wrapping up what has been a strong first half of 2021 for the financial markets.
Economic reopening and employment updates: June's jobs report was strong, and more Americans are leaving their existing jobs to find better-paying positions, which are both signs that the economy is recovering steadily.
How are America's leading companies feeling? Below, we cover remarks on the economy from top senior executives, everything from inventory to demand to global trade volume.
These are the good times…
 You can almost hear Chic in the background singing about the first half of 2021 for the markets and the economy.
For the first time in nearly 24 years, the S&P 500 closed at an all-time high for seven consecutive days. Recently, investors have seen a Goldilocks environment in which the economy is growing at a pace that will not cause the Federal Reserve to become more conservative by reducing liquidity.
The second quarter finished with the prices of stocks, bonds and commodities generally higher across the globe, as "reopening" occurs in many places.
June was led by the Nasdaq and oil — two financial assets that usually are not associated with each other. The Nasdaq rose as the interest rate on the 10-year bond weakened throughout the quarter; oil was higher with expectations of strong global growth in 2021 and underinvestment over the last several years.
Crypto assets were the primary detractors in the second quarter. For the quarter, Bitcoin declined 41%; however, year-to-date, it has increased 19%.[1]
These are also good times for technology-focused private equity
 In a recent interview, Orlando Bravo, one of the leading technology-focused private equity investors, noted that his firm had invested $20 billion of deals without in-person meetings in the last year. The benefit of not spending all that time on planes? Increasing the geographic reach of deals.
So, if investors don't have to hop on planes to conduct deals, where is tech PE investing taking place?
According to PitchBook,[1] Denver, Miami, Raleigh, Alpharetta, Birmingham and St. Louis lead the pack for rising deal count over the last five years.
What are the implications of this trend?
 With the convenience and comfort of Zoom and remote due diligence, this trend will likely accelerate post-COVID. The benefits are expedited due diligence periods and potentially higher deal values as more bidders can conduct their diligence quickly.
Well, it's never all good. Who is (Dr.) REvil?
 REvil is a major ransomware syndicate and was allegedly behind last weekend's global cyberattack impacting thousands of businesses, especially smaller ones. REvil apparently targeted Kaseya, a remote network management software provider, demonstrating the popular method of using "supply chain attacks" to gain access to companies through their vendors.
The attack shut down 800 stores of Sweden's grocery chain, Coop's, because cash registers were not working.
Aprio has expanded its digital transformation and cybersecurity capabilities to handle situations just like this. Click here to find out how we can help you.
"It was the best of times, it was the worst of times…"
 The Fed is focused on recovery and returning the economy to pre-COVID levels before increasing interest rates, so we'll continue to watch job reports closely.
Last week, we received a strong jobs report for June, but not strong enough to worry economists about imminent rate increases from the Fed; current expectations for the first increase remain at 2023 or 2024.
June jobs increased 850,000, which was substantially higher than the 720,000 that we expected.  The biggest increase was in leisure and hospitality at 343,000 jobs, as restaurants and travel businesses staff up with reopening underway. However, the U.S. economy is still 6.76 million jobs below pre-COVID levels.
In a sign of economic confidence, people are leaving their jobs to find better ones. The number of jobs to fill remains very high, as do surveys of small business owners stating that finding employees is difficult.
So what? Why should you care?
For business owners and senior managers, now is a great time to survey your employees to see how they are feeling about their current roles. We're likely to see increased job-searching activity, especially as employees are asked by employers to commute and return to their offices. You should also continue to focus on employee retention activities.
In signs of improving global economic strength, we're hearing the following comments from senior executives:
International economies are picking back up[1]
"Consumer mobility shot through the roof and … we started seeing traffic increasing in our store … We now see that happening in Mexico, we're starting to see that happen in Europe. Every market around the world is going to see exactly what the United States has experienced here over the last 90 days." — Kevin Johnson, CEO of Starbucks (SBUX)
Global trade volume is back to pre-pandemic levels
"Global trade volume has surpassed pre-pandemic levels and is on course for its fastest year of growth in over a decade." — Brie Carere, Chief Marketing Officer of FedEx (FDX)
Demand is intense
"The intensity of demand has not abated … the demand cycle that we're seeing, both domestically and internationally, continues to be extremely strong … there's no short-term change in what we're seeing. As a matter of fact, I'm seeing an intensification of that in our international business." —Don Colleran, President and CEO of FedEx (FDX) and FedEx Express
Inventories are low
"We're producing as much as we can, but we will still be in a very low inventory situation by the time we get through this year … so this is more about an inventory haul that was created last year in combination with just tremendous levels of retail demand." — David Foulkes, CEO of Brunswick (BC)
"I mean, our inventory level, right now, is I think … obviously, we're below target the whole quarter, we're probably 40% lower than where we would like to be." — Bill Nash, CEO of CarMax (KMX)
And finally, "A Spectacular Move…"
 Marv Albert's voice was the soundtrack for the lives of hundreds of millions — if not billions — of sports fans for 55 years. He's widely considered basketball's greatest announcer of all time, and on Saturday night, he called his last game. Marv's voice — often calling NBA games or heard around the New York sports scene — is synonymous with moments of joy and despair. The tributes were plentiful and well worth the listen; you can check them out on the NBA's website, the NBA on TNT and here.
A Few Stories That Caught My Eye

Jeff Bezos officially stepped down from running Amazon. Check out this profile of his successor — long-time Amazonian Andy Jassy, who ran Amazon Web Services. (link)
The last — and only — foreign scientist in the Wuhan Lab speaks out. (link)
[1] Quotes are sourced from The Weekly Transcript, July 2021 newsletter, accessed July 6, 2021.
[1] Ryan Prete, "PE tech investors move beyond their traditional hunting grounds," PitchBook, July 1, 2021, accessed July 6, 2021.
[1] Bloomberg.
Disclosures
Investment advisory services are offered by Aprio Wealth Management, LLC, a Securities and Exchange Commission Registered Investment Advisor.  Opinions expressed are as of the current date (July 7, 2021) and subject to change without notice. Aprio Wealth Management, LLC shall not be responsible for any trading decisions, damages, or other losses resulting from, or related to, the information, data, analyses or opinions contained herein or their use, which do not constitute investment advice, are provided as of the date written, are provided solely for informational purposes and therefore are not an offer to buy or sell a security. This commentary is for informational purposes only and has not been tailored to suit any individual. References to specific securities or investment options should not be considered an offer to purchase or sell that specific investment.
This commentary contains certain forward-looking statements. Forward-looking statements involve known and unknown risks, uncertainties and other factors which may cause the actual results to differ materially and/or substantially from any future results, performance or achievements expressed or implied by those projected in the forward-looking statements for any reason.
No graph, chart, or formula in this presentation can be used in and of itself to determine which securities to buy or sell, when to buy or sell securities, whether to invest using this investment strategy, or whether to engage Aprio Wealth Management, LLC's investment advisory services.
Investments in securities are subject to investment risk, including possible loss of principal. Prices of securities may fluctuate from time to time and may even become valueless. Any securities mentioned in this commentary are not FDIC-insured, may lose value, and are not guaranteed by a bank or other financial institution. Before making any investment decision, investors should read and consider all the relevant investment product information. Investors should seriously consider if the investment is suitable for them by referencing their own financial position, investment objectives, and risk profile before making any investment decision. There can be no assurance that any financial strategy will be successful.
Securities offered through Purshe Kaplan Sterling Investments. Member FINRA/SIPC. Investment Advisory Services offered through Aprio Wealth Management, LLC, a registered investment advisor. Aprio Wealth Management, LLC and the Aprio Group of Companies are not affiliated with Purshe Kaplan Sterling Investments.
Stay informed with Aprio.
Get industry news and leading insights delivered straight to your inbox.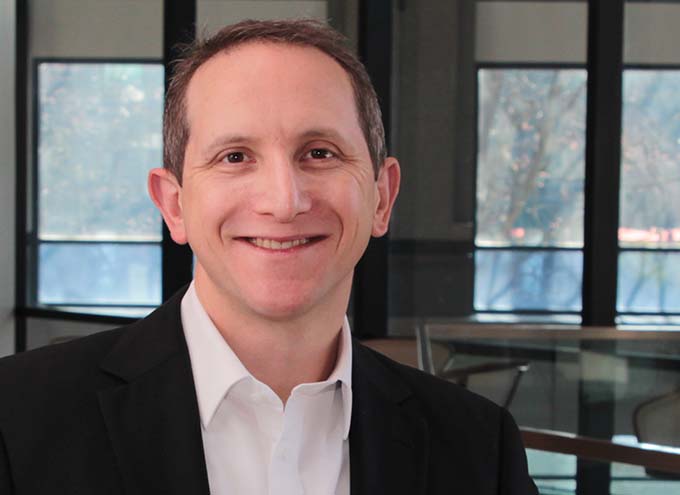 Simeon is the Chief Investment Officer of Aprio Wealth Management and the Director of Aprio Family Office. Simeon brings two decades of professional investing experience in publicly traded and privately held companies, as well as senior-level operating and strategy consulting experiences.