Three Top Healthcare IT Growth Trends for 2021 and Beyond
The impact of COVID-19 on the American healthcare system is undeniable. From the explosive growth of telehealth services to the technological revolution of the customer experience, the healthcare industry in 2020 is a whole new world for both patients and providers – and it's likely here to stay. So, as we head into 2021, how can your Healthcare IT company continue to capitalize on these trends and model your growth for the future?
First, Look to the Trends
The first step is to understand the market trends, and then you can assess how your company aligns with the future of Healthcare IT. COVID-19 has been an accelerant of several key trends as it relates to deploying technology, but we think these are the three main areas to pay attention to heading into 2021:
Continued Growth of Telehealth
At onset of the pandemic, telehealth services became a necessity as in-person appointments came to a near halt, especially for preventative care. Healthcare IT companies quickly fulfilled the need for more innovative solutions, and the capital market responded. Companies like Teladoc experienced massive growth, and new companies entered the market to explosive IPOs. For instance, stock for the new telehealth company Amwell opened more than $5 higher than its initial IPO and jumped 42% during its first day of trading.
As healthcare practices are adjusting to the use of telehealth technology, more benefits are also becoming apparent. Telehealth has completely changed access, availability, and affordability in physician services. These advantages are making healthcare providers look at telehealth technology in a new light, viewing it now as a permanent solution to grow their practices and serve more patients. Companies like Teladoc see the potential to use telehealth technology for mental health support, and even the government has signaled support for the technology by providing coverage for telehealth services through Medicare. And with more than 75% of patients expressing a desire to use telehealth services going forward, it looks like telehealth technology is here to stay, with plenty of room for more innovation.
Emphasis on Real-Time Data and Analytics
The pandemic has also put a renewed emphasis on the use of data and analytics associated with healthcare services. The use of data-driven technology, especially machine learning and artificial intelligence, became a driving force behind experts' efforts to quell the pandemic. Data analytics allows hospitals to track hospital capacity, identify high-risk patients, and deploy contact-tracing. Real-time data has enabled providers and researchers to move more quickly than they historically would have. However, many healthcare practices' systems were painfully ill-equipped for advanced data analytics, and the process to catch up has been slow.
COVID-19 has highlighted the power of data analytics to confront crises, emphasizing a continued need for the future of healthcare, but it has also shone a spotlight on the healthcare industry's lack of preparedness to deploy such technology. This creates a powerful opportunity for Healthcare IT companies to provide innovative solutions that fill this gap. If you have any doubt of the need and the hunger for innovative data solutions in healthcare, just look to the success of Aetion. Having developed solutions for healthcare data analytics since 2015, Aetion recognized the urgency for real-time data at the start of the pandemic and delivered the only platform for real-time, real-world data on COVID-19. Aetion has now raised nearly $100 million from investors since its launch, and the world has seen the potential that data analytics has to offer healthcare.
Tech-Enabled Consumer Experiences
Hospitals and researchers aren't the only parties with a hunger for technology-driven solutions; now that consumers have had a taste of how technology can transform healthcare experiences, they're only going to want more. The pandemic ignited a new demand for consumer-driven software solutions, accelerating consumer expectations for technology by showing that a "real-time" healthcare experience is possible, complete with instant insights and more transparency. Patients will likely be unwilling to return to the standard healthcare experience of recent years, which often included long wait times and delayed results. These expectations are also extending to standards and types of care, as well as value for cost.
The Healthcare IT innovators who have seen some of the most success in 2020 are using technology to improve the patient experience, with products ranging from medical devices that facilitate home-based monitoring to healthcare applications that provide more care for less cost. One Medical and GoodRx, two companies developing app-based solutions for patients, both exceeded expectations when they went public in 2020. Their success only illustrates both the patient and market demand for new technology that drives a better experience through convenience and transparency.
Then, Look at Your Company
As these trends suggest, investment in patient- and consumer-facing technology will be imperative, but what will investors be looking for? And how can Healthcare IT companies best position themselves for growth?
Understanding these trends allows your Healthcare IT company to perform a sort of gap analysis. Look at the current state of your technology, your plans for expansion, your potential customers, and your potential investors. How much is your company already involved in these top trends, and how do your future plans align with the future reality of healthcare technology needs?
The Bottom Line
The future of healthcare is now, and Healthcare IT companies are playing a pivotal role in the ability of patients and healthcare providers to adapt and maximize their care. However, it is important to continue looking ahead to how your company can grow in line with these trends.
This type of growth requires innovation, but it requires investment, too. Aprio has a variety of services that can help take your Healthcare IT company to the next level. Our capital raise preparation services can help you prepare for your next capital raise through financial preparation, presentation coaching, and introductions to VCs. We also offer data security and risk management services to help you achieve the right level of compliance for your company's needs. While you determine what's next for your Healthcare IT company, Aprio can help you get there. Schedule a meeting with Simeon Walls.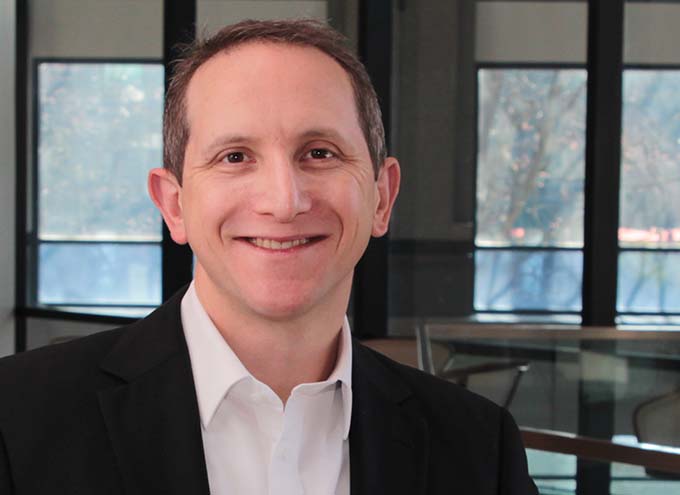 Chief Investment Officer At Aprio Wealth Management At Aprio Simeon is the Chief Investment Officer of Aprio Wealth Management and the Director of Aprio Family Office. Simeon brings two decades of professional investing experience in publicly traded and privately held companies, as well as senior-level operating and strategy consulting experiences.
(917)733-9141