A New Series: How Businesses Can Use Liquidity to Fund Post-COVID Growth
At a glance:
Moving forward: Businesses may be sitting on excess cash after using funds acquired from COVID-19 relief programs for approved expenses and costs during the pandemic.
Grow with confidence: In a new four-part blog series, Aprio's Retail, Franchise and Hospitality team will explore three ways small businesses can use extra liquidity to fund future growth.
Enlist expertise: Work with the Aprio team to put these three ideas into action and achieve your post-pandemic goals.
Schedule a consultation today.
The full story:
The clouds have started to part on what will go down in history as one of the most devastating years for small businesses.
As your business recovers from the COVID-19 pandemic and starts to plan a path forward, you may find yourself in an advantageous financial position. Government-backed relief programs like the Paycheck Protection Program (PPP), the Employee Retention Credit (ERC) and the Restaurant Revitalization Fund (RRF), among others, injected much-needed cash into enterprises to help shore up losses from the pandemic. As a result, your business may be sitting on excess, unused cash.
The question is, what are the best ways to put those funds to use? Over the course of a new four-part blog series, we'll be reviewing areas in which you can invest those extra funds to fuel future growth in your business. The topics we'll be covering in greater depth include:
1. Investing in your technology infrastructure
When COVID-19 hit, many businesses in the hospitality and retail sectors found themselves scrambling to update technologies to meet their customers where they were. The upgrades may have been something as simple as scannable menus or complete online platforms so that customers could still shop in boutique stores while sitting at home. The pandemic certainly accelerated the need and demand for traditional hospitality businesses and retail outlets to be able to reach customers from multiple mediums.
As you plan for long-term growth, technology will be an essential component of customer service; due to the pandemic, e-commerce and digital service models are exploding in popularity, and your customers will be looking for you to provide the same level of flexibility and convenience in your business. In addition, technology will be a key competitive differentiator to separate yourself in the growing and saturated marketplace.
2. Employee benefits
We're in the middle of a competitive labor market that's encouraging many businesses to enhance their benefits packages outside of raising wages. This includes expanding packages to incorporate paid time off (PTO) and maternity and paternity leave, among other options. In part three of our series, we'll explore tips your business can use to help boost your benefits package, in addition to best practices for creating an effective and impactful management team.
3. New opportunities for sale, exit or expansion
Aside from operational and employee enhancements, we are also seeing a lot of opportunity in the market as many business owners take this opportunity to make their exit, begin retirement, expand to new locations or sell their business to explore new ventures. In the final part of our series, we'll take a deeper dive into avenues owners can explore for funding, from bank financing to outside investors.
With this series, our goal is to answer the inevitable question — "What's next?" — after the pandemic dissipates. Stay tuned for the second part of our series on technology upgrades in the coming days.
And in the meantime, don't hesitate to consult Aprio's Retail, Franchise and Hospitality team if you need professional expertise to help guide the future of your business. We specialize in helping restaurant, franchise and hospitality-focused business owners tackle what's next while resolving challenges and strategizing for long-term goals.
Related Resources
Contact us today to schedule a free consultation.
Stay informed with Aprio.
Get industry news and leading insights delivered straight to your inbox.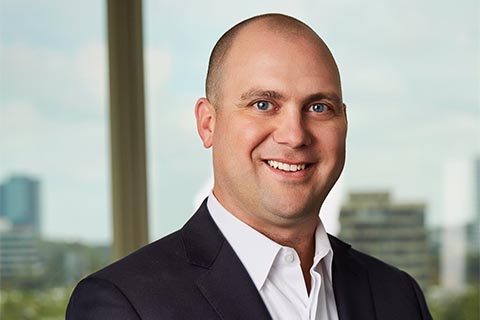 Tommy is the partner-in-charge of Aprio's Retail, Franchise and Hospitality group. His practice focuses on small and mid-sized retail, franchise and hospitality companies and real estate firms. Tommy has expertise in corporate structuring arrangements, multi-state and international tax planning, and corporate and individual tax mitigation.