4 Financing Options to Expand Your Business Post-COVID
At a glance:
Opportunities abound: There are plenty of financing opportunities on the buy-side for aspiring business owners hoping to expand or purchase a new venture.
Find the right fit: The appropriate financing avenue depends on your professional relationships, financial standing and record, and industry, among other competing factors.
Move forward with confidence: In order to choose the financing option that works best for you, partner with a financial professional, particularly one who has deep knowledge and expertise in your industry.
Schedule a free consultation with Aprio if you're ready to expand.
The full story:
The restaurant and hospitality industries were hit particularly hard by COVID-19. The pandemic has taken a toll on many founders and business owners, so much that some are either starting an early retirement or getting out of the business entirely to pursue new ventures.
This exodus has created plenty of viable opportunities for aspiring owners on the buy-side. In the second part of our four-part series on leveraging liquidity post-pandemic, we're covering the topic of expansion and how you, as an aspiring entrepreneur and owner, can take advantage of excess capital on the sidelines to pursue your business dreams.
To read the first part of our series, click here.
1. Tap into debt or loan financing
For many aspiring business owners, the Small Business Administration (SBA) is usually the first stop for financing. SBA loans are underwritten by banking institutions, most of which have little appetite for risk and require at least a two- to three-year financial history. However, funding is possible if you can provide collateral, a profitable record and a sound financial system.
Banks and other lenders can also give you additional beneficial terms, such as low interest rates or deferred payments on principal.
The financing process can be complex, so it's important to work with an experienced financial professional to help guide you through the process. It's even better to connect with financial professionals — and by this, we mean accountants, consultants, attorneys and bankers — who work in your specific industry. They can provide invaluable experience and expertise and can prevent a potentially long search for loans.
2. Obtain funding from outside, private investors
Whether you're hoping to open a new location or want to purchase an existing business, you can choose to pursue capital from traditional debt or equity sources. Though exclusive, the current, liquid environment has created more opportunities than ever before to tap into private investment.
One form of this is retail investment through affluent individuals or family offices that deploy capital to investment vehicles outside of the standard stocks, bonds and mutual funds. These types of investors use a variety of different strategies to invest in private companies. They may include creative terms that allow for more long-term, future planning. These types of investors may also invest for equity and profit shares, though others can act like debt or non-equity sources.
Private investors also can offer the benefit of flexibility. Investor agreements can range from deferred payment debt timelines to equity or profit-sharing options.
Though private investment can be highly lucrative for your expansion goals, accessing private capital can be difficult, which makes relationship-building all the more important. You may ask your industry peers or colleagues to make introductions to investors a degree or two outside of your network. If you're a first-time owner, you may find access to private capital from a personal connection. Family and friends can help provide an introduction that will give you the opportunity to make your business pitch to an investor.
On the other hand, some business owners use private boutique investment banks that specialize in building networks of these types of investors. These private investment firms usually take a percentage of the money they bring to you, either outright or in the form of debt or equity.
3. Establish a partnership
If you're a first-time business owner, one of the best funding options available to you is the business partnership, which you can form with colleagues and peers in your network. This is a popular funding source for many restaurateurs. In those cases, a chef or restaurant manager may team up with a partner who has capital but may or may not be in the restaurant industry. Each individual partnership differs; some partners split responsibilities, while others negotiate employee roles.
A good partnership agreement can make or break your business. It's important to enlist the help of an attorney who specializes in partnership taxation and structure. Partners should address operational questions, profit and loss allocations, and investor repayments from the beginning.
4. Team up with a group or franchise
If you hope to open a franchise location or a restaurant, this funding option may be most suitable for you. Restaurant groups and businesses with multiple enterprises have even more capital options available to them.
For instance, restaurant groups with significant revenue and a strong reputation can successfully approach institutional investors that deal with large investment funds. These groups can also get more creative with their breakdown of debt versus equity capital, as well as debt structures. Given the often-unpredictable nature and complexity of the restaurant industry, restaurant groups, especially those with many successful ventures, tend to have access to an even larger pool of capital, which can be especially beneficial to budding owners.
Franchises, on the other hand, operate on a different set of rules compared to independent businesses. Franchisors that need to maintain or expand their product and service base can use capital from franchise fees or pursue other traditional financing channels.
First-time franchisees may also be able to access institutional capital because there is already a track record associated with the business. Banks perform due diligence on the franchise operator, but they also underwrite the franchise as a business. If you're opening a location of a franchise with a profitable history, you may have an easier time finding capital than an independent business owner.
Related Resources
The bottom line
Don't forget to tune into the third part of our series for more innovative ways you can leverage excess liquidity to finance your business goals. And in the meantime, we encourage you to reach out to our team if you're interested in expanding your business or purchasing a new venture.
Click here to schedule a free consultation today.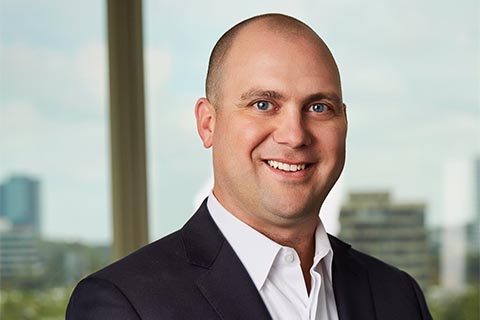 Tommy is the partner-in-charge of Aprio's Retail, Franchise and Hospitality group. His practice focuses on small and mid-sized retail, franchise and hospitality companies and real estate firms. Tommy has expertise in corporate structuring arrangements, multi-state and international tax planning, and corporate and individual tax mitigation.