Information Assurance Services and Risk Management
Streamline security and privacy compliance reporting and
certifications with Aprio
As one of the few firms that can offer ISO, SOC reporting, HITRUST and PCI Data Security Standard compliance, Aprio's process is designed to streamline reporting for clients that must manage multiple certifications. Aprio can be your one-stop compliance partner.
CPA, CCSFP, CHQP, LA, ISO/IEC 27001
Information Assurance Services Leader, Assurance Partner
SOC Reporting & Other Attestations
SOC 1, SOC 2 and SOC 3 examinations as well as other attestation-related services help provide trust and confidence to your customers and their auditors by leveraging the high auditing standards of the AICPA.
Healthcare Assessments
Aprio helps Digital Health companies demonstrate that they are handling their customers' Protected Health Information (PHI) in accordance to their Business Associate Agreements. Whether that is a HITRUST CSF Certification, HIPAA Assessment, SOC 2 + HITRUST, or another Attestation Report, Aprio can help you find the right scalable compliance solution to meet your clients' needs and your budget.
PCI DSS Compliance
Aprio is focused on service providers that store, process and/or transmit cardholder data by providing PCI DSS Validation services.
ISO 27001 and ISO 27701 Certifications
ISO 27001 and ISO 27701 certifications developed and published by the International Organization for Standardization increase confidence in your organization, your products and services.
Learn more about ISO 27001 certification

Privacy Assessments
Whether it is GDPR, CCPA, or other International Frameworks, Aprio can help you develop a compliance strategy and help you demonstrate that you are meeting the many Global privacy regulation challenges facing your company.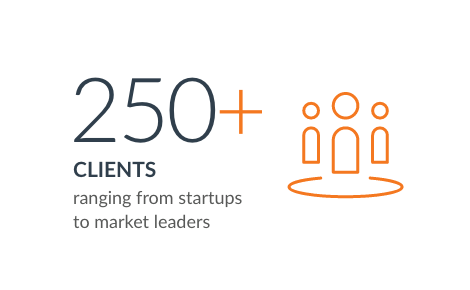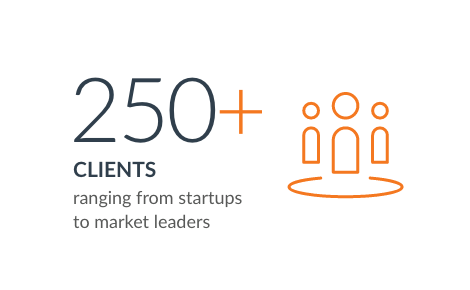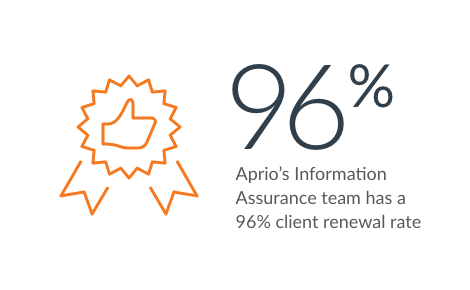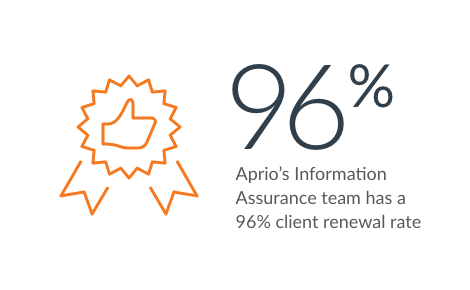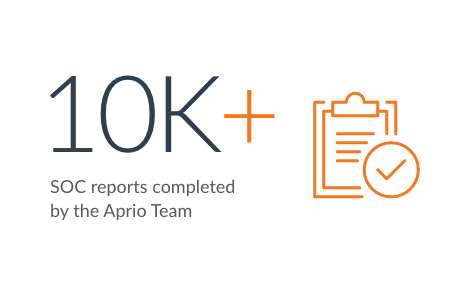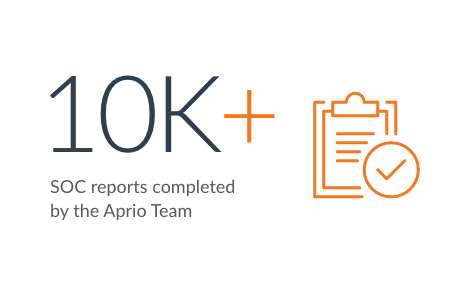 Aprio – a trusted name in global compliance and security
Demonstrating your compliance with a variety of regulations and cybersecurity guidelines across the globe has never been more complex. Keeping with vendor compliance requirements including SOC 1, SOC 2, ISO 27001, ISO 27701, PCI DSS and HITRUST can be a full-time job. As one of the few firms that can offer compliance reporting and certification against the leading security frameworks, Aprio can be your one-stop security compliance partner.
Aprio has an experienced team that focuses on security-related compliance full-time. Our team members don't do this work as a hobby. Aprio managers have on average 9+ years of experience and have worked on 500+ security reports and certifications during their careers. We have worked with both small technology clients as well as Fortune 100 customers. There is little that the Aprio Team hasn't seen before. That is why we are able to deliver innovative strategies depending on the size and complexity of your product and/or environment.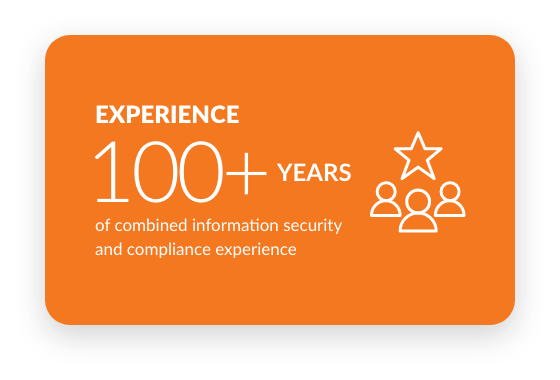 As a leading business advisory and CPA firm, and one of the only providers who can offer SOC reporting, ISO 27001, HITRUST and PCI DSS compliance, Aprio is uniquely positioned to support your diverse compliance needs. Our team leverages a pragmatic "Test Once, Report Many" approach that provides the quality reporting and efficiencies you need to grow your business. This approach can significantly reduce the amount of time your team spends collecting information for auditors, so they can spend more time focused on the business and it allows your Aprio team to be more efficient to help you reduce the cost of compliance.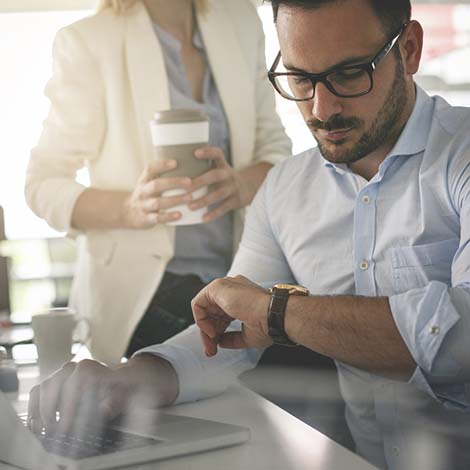 Proven technology = quality and speed
Aprio's Information Assurance Services Team is focused on compliance and related certifications. We use proven technology to make the collection and reporting of audit documentation easier for your team. In addition, our proven delivery approach makes Aprio one of the leaders in compliance reporting, consistently meeting deadlines with high quality compliance reporting and certifications.
Articles & Downloadable Material
Learn more about our Information Assurance Services