5 Post-Pandemic Technology Upgrades Businesses Should Make
At a glance:
Tech takeover: Many of the technology upgrades businesses made to stay afloat during the pandemic will still be relevant and necessary once the economy recovers.
Make smart investments: Use excess liquidity wisely by prioritizing five key tech upgrades, from cybersecurity protocols to e-commerce capabilities.
Get outside expertise: Aprio's Retail, Franchise and Hospitality team can help you implement the tools and tech that will keep your customers satisfied while increasing efficiency and convenience.
Schedule a free consultation today.
The full story:
When the COVID-19 pandemic first swept the globe, businesses were put into a precarious position. With customers staying home and abiding by government-mandated lockdown orders, many businesses — especially those in the hospitality and retail sectors — scrambled to ensure service continuity and maintain a positive customer experience from afar.
From scannable menus to online platforms that allowed for remote shopping, COVID-19 accelerated the need for traditional businesses to upgrade their technologies to reach customers from multiple mediums — and now it's certain that technology is here to stay.
In the third part of our four-part series, we're covering the five basic technology upgrades you should consider making and sharing insights from industry players who are navigating these matters in real-time.
1. More advanced security and monitoring protocols
According to the Federal Bureau of Investigation (FBI), during the height of the pandemic last year, cybercrime incidents increased by 69% compared to 2019.[1] These incidents resulted in financial losses that hit hard at a time when businesses were already struggling under the financial and economic weight of the pandemic.
"Cybersecurity is something that we are always keeping top of mind in all of our restaurants," says Ellen Yin, founder and co-owner of High Street Hospitality Group, which operates some of the country's most noteworthy restaurants. "Our company actually has insurance coverage for cyber fraud and terrorism so that all facets of our business are protected."
Along with insurance coverage, you can help safeguard against cybertheft by updating or replacing old software, implementing multifactor authentication for critical systems accessed by employees, and revisiting (or creating) a data privacy policy that ensures your customers' personal information isn't left vulnerable. The latter protocol is especially critical for retail businesses who already have or are in the process of implementing an e-commerce platform.
2. An e-commerce platform to suit customers' preferences and provide convenience
Interest in e-commerce has exploded over the past year, providing customers with the ability to shop for their favorite products from the comfort of their own homes. Many customers will still favor nonphysical, remote shopping long after the pandemic ends.
If you operate a retail business and haven't opened an online store yet, now is the time to act. There are a wide variety of affordable, easy-to-use e-commerce platforms that can help you get up and running, including GoDaddy, Shopify and Squarespace. You can also enlist the help of an outsourced web design or consulting team to set up your online presence and market it to your current and prospective customer base.
3. Contact-free tools that speed up transactions
Many businesses — restaurants and food service businesses, in particular — introduced creative tools that have not only kept customers safe and ensured a sanitary environment during the pandemic, but also made transactions more efficient. A few examples include:
Electronic, mobile-friendly menus
Digital check presenters
No-contact payment systems, such as mobile wallets and tap-and-pay cards
Self-order kiosks
Wireless point of sale (POS) systems
Yin was at the forefront of introducing some of these tools into her restaurants from day one of the pandemic. "Our restaurants were always focused on dining in, so we had to pivot to doing takeout and delivery very quickly," she explains. "We implemented an online ordering platform almost immediately and transitioned into facilitating contactless payments and QR code ordering."
But even after the pandemic is behind us, Yin says it's essential for businesses to remain forward-looking when it comes to technology and find out how to balance it with a personalized customer experience. "I'm always looking at our tools — for instance, our POS platform — to see how else we can facilitate integration. What can we do to make things easier for our customers?
"At the same time, people have been so isolated during the pandemic," she says. "They want hospitality and to feel appreciated in their dining experience. So, it's important for us to balance customers' desire for convenience with the personal connection that they go out to eat for."
4. Cloud software to aid customer service and internal communication
Many sectors are still grappling with the damage created by the COVID-19 pandemic. For instance, supply chains are clogged, and cargo shipments are backed up for the foreseeable future; in fact, some experts believe shipping issues will continue well into 2022.[1]
When we return to business as usual amid residual issues leftover from the pandemic, timely customer support will be of the utmost importance. This is where the benefits of cloud-based software can come into play.
Many businesses are using cloud technologies to run their customer service contact and help centers. Cloud software allows customer service representatives to have rapid access to important customer data and information. It also allows representatives to reply in an efficient manner to inquiries regarding deliveries, outstanding orders, delays and more. Plus, implementing cloud technology for your customer service team also allows you to save vital overhead costs, since representatives can work remotely.
At High Street Hospitality, for example, Yin and her team introduced Microsoft Teams to help facilitate more seamless internal communication. "Teams has improved our overall productivity," she says. "This type of technology is constantly evolving, so even though I feel like we've made a lot of progress, there's even more I want to learn and know, especially as it relates to internal communication."
5. Programs or virtual activities that prioritize engagement
Some owners have implemented apps with rewards, loyalty and referral programs that encourage repeat business. The added benefit of these tools is that you can use them to track valuable customer data, which can come in handy for marketing and promotional purposes.
You can also continue to host virtual engagement events that encourage loyalty and allow customers to support your business routinely, even when they're not shopping in your store or eating in your restaurant. Virtual shopping experiences, wine tastings, cooking classes, Facebook Live meetups and other product-related demonstrations are just a few of the creative ways businesses have successfully kept customers engaged during the pandemic.
Reward programs can also be handy tools for attracting potential employees to your business. Ryan Turner, a partner at Unsukay, a restaurant group based in Atlanta, recently introduced a reward program to help attract talented candidates from referrals. "We're seeing more talented and experienced people applying for our positions because they heard about our company through this program and are looking for somewhere to call their 'professional home,'" he says.
The bottom line
Don't forget to tune into the fourth and final part of our series, where we'll explain how you can use excess liquidity to improve and expand your employee benefits package. In the meantime, we encourage you to reach out to our team if you're interested in making any of the technology investments we discussed above.
Schedule a free consultation today.
[1] Dan Ronan, "Supply Chain to Remain Backed Up Until 2022, Experts Say," Transport Topics, June 9, 2021, accessed July 8, 2021.
[1] Federal Bureau of Investigation Internet Crime Complaint Center, "Internet Crime Report 2020," March 2021, accessed July 8, 2021.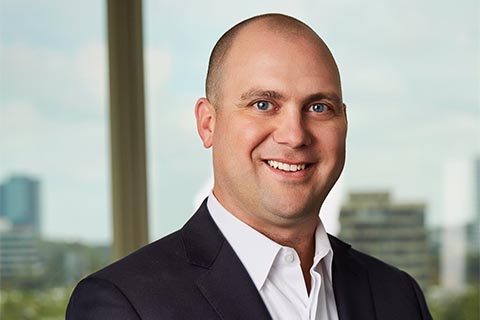 Tommy is the partner-in-charge of Aprio's Retail, Franchise and Hospitality group. His practice focuses on small and mid-sized retail, franchise and hospitality companies and real estate firms. Tommy has expertise in corporate structuring arrangements, multi-state and international tax planning, and corporate and individual tax mitigation.