Are Remote Fraud Investigations Equally Effective?
30 Second Summary
Increased Fraud: The pressure and opportunities created by the pandemic are driving more fraud, while social and travel restrictions make fraud investigations harder. A remote investigation is your best tool against fraud in a COVID-19 world.
Remote Investigation: Virtual fraud investigations seem risky, but they can also be faster, cheaper, and easier than ever before.
Best Practices: Implementing a few best practices can ensure a safe and effective remote investigation.
If you suspect fraud within your company, you need to act now. Aprio's Litigation Support and Forensic Accounting Services can help you perform a remote fraud investigation to the highest standards.
The Full Story:
A rise in fraud and misconduct allegations is a frustrating byproduct of the ongoing pandemic, as are the challenges investigating those allegations in a remote world. When the country first shut down, businesses faced a critical choice: wait until after the pandemic to investigate fraud or adapt to remote investigation techniques.
To investigate or not to investigate: is it ever a question?
Remote fraud investigations may seem foreign or counterintuitive – and they certainly carry unique risks – but the past year has demonstrated remote investigations aren't impossible and sometimes may even be more beneficial.
As the proverb goes: necessity is the mother of invention. The nationwide plunge into virtual communication and collaboration resulted in amazing innovation, spawning technologies and tools that make remote investigations just as suitable – or even better! – than traditional methods.
If your business has been avoiding fraud and misconduct allegations because you're wary of addressing them virtually, try weighing the pros and cons:
PROs
CONs
– Familiar, personal environments put interview subjects at ease

– Elimination of travel reduces costs and adds room to the budget

– Remote interviews create a barrier to building rapport with the interview subjects

– Virtual conversations create detachment and may inhibit open communication

– Virtual project management technologies can accelerate investigations

– New scheduling flexibility encourages consistency in the team and approach and decreases turn-around time

– Physical separation hinders investigators' credibility assessments and limits the avenues for fact-finding

– Remote investigations impede data confidentiality and general supervision
Yes, remote investigations inherently create challenges and introduce risks that an in-person probe might avoid. However, do those risks outweigh the dangers of leaving your company exposed to further misconduct?
Make remote investigations work for you
It's possible to mitigate even the most unfavorable risks of a remote investigation with the right approach. Performing the most successful investigations, whether remote or in-person, always relies on using the best possible tools, technology, and procedures. Keep these best practices in mind:
Identify all national and regional regulations that could impact the investigation, including restrictions on collecting evidence and protecting data privacy.
Create a clear project work plan and organize an effective investigative team, adjusting the scope, timeline, and budget for remote activities.
Use technology to facilitate more secure and efficient project management, data sharing, internal collaboration, external communication, etc.
Establish frequent communication, both internally and externally, to help build relationships and promote trust.
Still have concerns? It might be time to turn to the professionals. Knowledgeable advisors, like those on Aprio's Litigation Support and Forensic Accounting team, are skilled and experienced in performing remote investigations. We can help with your internal investigations and assist with fraud risk assessments to make sure your company is protected.
Related Resources:
Don't let your fraud investigations pile up! Contact Aprio's Litigation Support and Forensic Accounting team to get the help you need for an efficient, effective, and comprehensive remote investigation.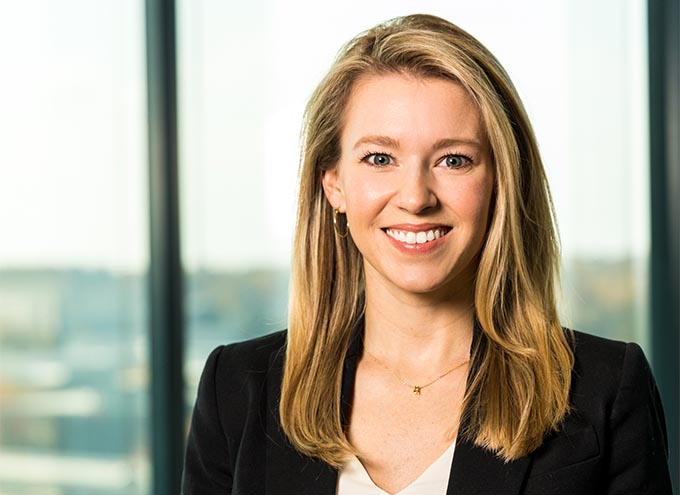 Haley Beatty is a forensic accounting, financial crime reporting expert. Her specialties include Anti-Money Laundering (AML), Know Your Client (KYC) investigation and regulatory compliance. She has advised some of the largest financial institutions in the world and led teams of 500 investigators. Haley works closely with clients to establish and advance AML compliance, monitoring and reporting programs that exceed regulatory requirements. She has experience advising a broad spectrum of financial industry clients from FinTech companies to MSBs and transaction processors.