M&A Dealbreakers: Uncovering Potential Fraud Before It's Too Late
At a glance:
Understanding the risk: M&A transactions require extensive due diligence, but the customary due diligence process does not always identify the full scale of potential fraud and regulatory compliance risks.
Know the stakes: Uncovering potential fraud too late can lead to complicated legal disputes and may be detrimental to your company's reputation.
Be proactive: Don't close a transaction without thoroughly evaluating the potential fraud and regulatory compliance risks. You may be liable for any legacy fraud or noncompliance conducted by the company you purchase, so extensive and early assessments are key to the due diligence process.
If you're considering an M&A transaction but worried about the potential fraud and regulatory compliance risks, Aprio can help you conduct a thorough and proactive risk assessment. Schedule a free consultation today.
The full story
Purchasing a company is about more than acquiring stock or assets – you may be acquiring the company's liabilities as well. It's called "successor liability," and it means you may be on the hook for any regulatory noncompliance or fraud once you close the deal.
Even though discovering potential fraud during a transaction might be a literal dealbreaker, finding out too late could result in legal disputes or huge fines. You can avoid these headaches by knowing what to look for and how to react.
Look for red flags
When it comes to an M&A transaction, ignorance is not bliss. Failing to identify your acquired company's misdealings won't protect you from being held responsible, so you need to know the signs.
Types of fraud that could impact an M&A transaction include regulatory non-compliance, corruption, tax return or financial statement misstatements, asset misappropriation, IP and trade secrets theft, company resources theft, and illegal use of company assets.
These can be notoriously hard to identify during the course of a transaction, but some of these common red flags can indicate trouble:
High turnover rates in key positions
Unusual spikes in inventory, receivables, or certain accounts
Performance results that seem "too good to be true"
Any one of the indicators above could signal inappropriate activity or attempts to inflate the company's value before a sale. If you notice any of these signs, it may warrant further investigation.
Take preventative measures
Identifying and investigating potential fraud at the outset of the due diligence process is the best way to avoid later complications, like a costly and complicated dispute. It can be extremely difficult to prove intentional fraud after closing a deal. Even if you can recover the damages, the cost of litigation may outweigh the return.
Try to avoid a dispute in the first place by committing to a thorough pre-transaction fraud risk and regulatory compliance assessment. This will augment the future due diligence process and help to uncover fraud risks before it's too late. Some possible pre-transaction actions you can take include:
Interviewing top management in high-risk areas of the company
Conducting background checks on the company and their 3rd-party lawyers
Performing fact-finding and transaction testing
Reviewing the company's litigation history and whistleblower complaints
Creating a strong purchase agreement that requires the company to attest they did not violate anti-bribery or anti-corruption laws or falsify their financials in any way
However, the assessment shouldn't end when you've closed the deal. Follow-up closing with a post-transaction assessment to understand the new risks and compliance needs you will face as a new, larger entity.
The bottom line
You've worked hard to build your company's brand and reputation. While a successful M&A transaction can propel your growth, a transaction tainted by fraud or noncompliance could be detrimental. In addition to the possible fines, your company could experience reputational fallout, potentially leading to reductions in sales or even stock prices. In other words, the stakes are high, and fraud risk assessments should play a significant role in your M&A evaluation process.
You don't have to navigate this process alone. If you're considering an M&A transaction but the risks seem overwhelming, Aprio's Litigation Support and Forensic Accounting team can help. Call on our experienced advisors, who can perform the critical risk and regulatory assessments you need before and after you close the deal.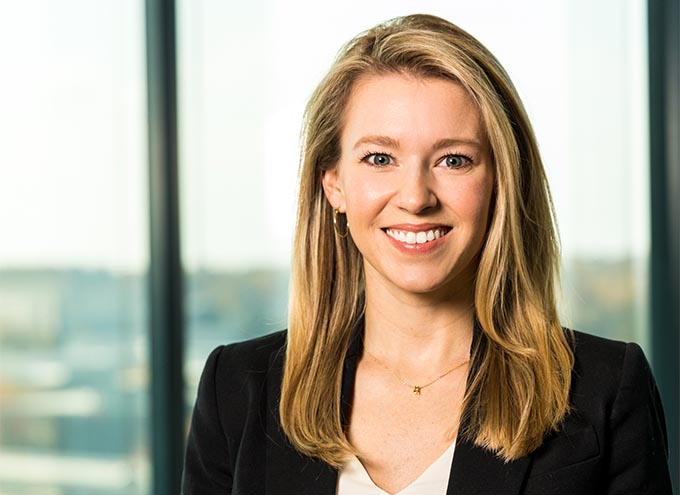 Haley Beatty is a forensic accounting, financial crime reporting expert. Her specialties include Anti-Money Laundering (AML), Know Your Client (KYC) investigation and regulatory compliance. She has advised some of the largest financial institutions in the world and led teams of 500 investigators. Haley works closely with clients to establish and advance AML compliance, monitoring and reporting programs that exceed regulatory requirements. She has experience advising a broad spectrum of financial industry clients from FinTech companies to MSBs and transaction processors.