Planning Your Healthcare IT Capital Raise: Investor and Innovator Perspectives
The seemingly never-ending pandemic has created widespread changes in the corporate world, but perhaps none quite so drastic (or with more surprising results) than the current hiatus from face-to-face meetings. In-person connections like lunch meetings and conferences used to drive business, especially for tech companies and startups looking to connect with new investors. So how does successful investing and capital raising continue without the old, familiar tools?
Recently, Aprio hosted a series of venture capital webinars that brought together panelists to discuss how this COVID world has forced a new reality for raising capital. One of the four webinars in the series focused on the impact COVID has had on raising capital specifically from the perspective of innovators and investors in the digital healthcare industry.
From Innovators to Investors, COVID has Left No Facet of Business Untouched
The webinar aimed to provide unique insights for innovators and investors facing a shared challenge: how to persist during a pandemic. I sat down with a diverse group of four experts on the matter, including:
Together, this panel shared how the pandemic has changed business-as-usual for everyone, and especially for healthcare technology companies. Ultimately, they illustrated that the world of investing could be more flexible than anyone imagined. And perhaps most importantly: that there is no single "best practice" anymore for capital raising.
Insights from both sides of the table
Each panelist had a drastically different perspective on how they adapted their strategies to the new realities of business, innovation, and investing. For some, the question remains whether to close new deals at all. But for most, the options for raising capital in a pandemic are two-fold: speed up or slow down. For current Healthcare IT innovators looking to move forward with a capital raise, the perspectives of both innovators and investors can provide crucial insight into if or how you should move forward.
An innovator's perspective – Time to speed up. For Greg at QGenda, the start of the pandemic created a pivotal opportunity for the innovative healthcare technology company. QGenda closed 2019 on strong financial footing and had been planning to find a new investment partner in 2020 by following a standard protocol of evaluating as many as 25 different firms before making a decision. However, the pandemic hit before they could start the search. Greg saw they had two options: delay the plan altogether or find a way to streamline the process. In the end, QGenda chose to fast-track their search, and they closed a deal in just 36 days. Greg's biggest advice: don't be afraid to continue the pursuit for new investors.
If you believe your business is strong with a clear demand for your technology, then finding investors is still possible! Technology companies, and especially Healthcare IT companies, can actually have an advantage in this COVID world.
But you need to be prepared to engage investors. With the right resources, like those provided through Aprio's Capital Raise Preparation Services, it is possible to capitalize on this momentum and fast-track your growth like Greg did for QGenda.
Investor perspectives ­– Time to slow down. From Rick and Gerald's perspectives as investors, extending timelines for closing investment deals feels safer. While both continued to close on some deals throughout the pandemic, they agreed that new deals are taking longer. For investors, the pandemic has had a greater impact on their strategies for initiating new relationships than it has impacted their strategies for closing. Rick from River Cities said he is more likely to visit and pursue new investment in companies within driving distance, which facilitates face-to-face interaction much more easily than long-distance travel. Gerald from Aflac Global Ventures lamented the challenges of finding new potential partners without the regular conference season. But both reiterated Greg's advice: innovators shouldn't shy away from pursuing new investors.
Even if the realities of the pandemic force you to slow down your funding and growth plans, Rick and Gerald's advice reiterates that firms are still actively looking for the next big idea in digital healthcare. The most important first step is initiating those relationships, which may be more difficult but not impossible.
Aprio's Capital Raise Preparation Services can also help with those initial introductions to start the process – even if you're not ready to charge ahead at top speed.
Finding the Right Investors Takes Preparation
While all the panelists agreed now is the time for innovators to be brave, that can be easier said than done. There are many hurdles facing companies trying to raise capital during these unprecedented times, from trying to build relationships without in-person meetings to preparing for valuations in an uncertain economy. But Aprio is here to help.
Aprio's Capital Raise Preparation Services can help position your company for a successful capital raise by providing a tailored solution, including financial preparation, presentation coaching, and introductions to VC investors. For innovators in healthcare IT, Aprio's 40-year history in the industry combined with our network of VC investors can take your company to the next level.
The Bottom Line
Since the start of venture investing and even more so now as a result of the pandemic, innovators and investors have been forced to continuously adapt to a changing world, and that's not likely to end any time soon. Socially-distanced business and a widespread culture of remote work will certainly continue, but the need for raising capital isn't going away anytime soon. Despite the global pandemic, there is a lot of dry powder on the sidelines looking for the next investment opportunity.
Whether you're an innovator seeking funding or an investor seeking new relationships, flexibility and creativity are essential, but you don't have to navigate the pressures of capital raising alone.
Contact Mitchell Kopelman to learn more about Aprio's Capital Raise Preparation Services. We can help you prepare for a successful capital raise.
Stay informed with Aprio.
Get industry news and leading insights delivered straight to your inbox.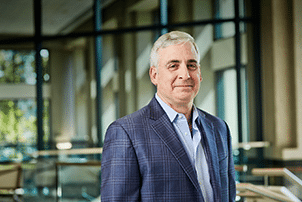 Mitchell is the partner-in-charge of Aprio's Tax practice as well as the Technology & Biosciences group. He has been a partner since 1990 with Aprio, which is the largest Georgia-based tax, accounting and consulting firm. Mitchell works with companies in the software, gaming, clean tech, financial technology (FinTech), health care IT, processing, biosciences (biotech and medical device) and manufacturing industries. Whether a company is pre-revenue, starting up, growing or preparing for a liquidity event, Mitchell works with them to maximize their potential at each stage. He is known for promoting research, innovation and entrepreneurship by enabling companies to be successful, regardless of where they are in their business lifecycle.
(404) 898-8231